With the horizontal and vertical stabilizers complete and the rear fuselage done as well, work moves on to the forward fuselage structure fabrication.  This part of the fuselage is in the jig and it won't be too long until it comes out, joins the firewall forward structure and is mounted on a stand. The firewall forward structure is currently in a separate stand.   The engine mounts are complete except for paint. Currently we're working on fitting the cowl and induction pieces.
Meanwhile , Mark Robotti is at work covering the rudder and elevator at his shop outside of Lindstrom, Minnesota.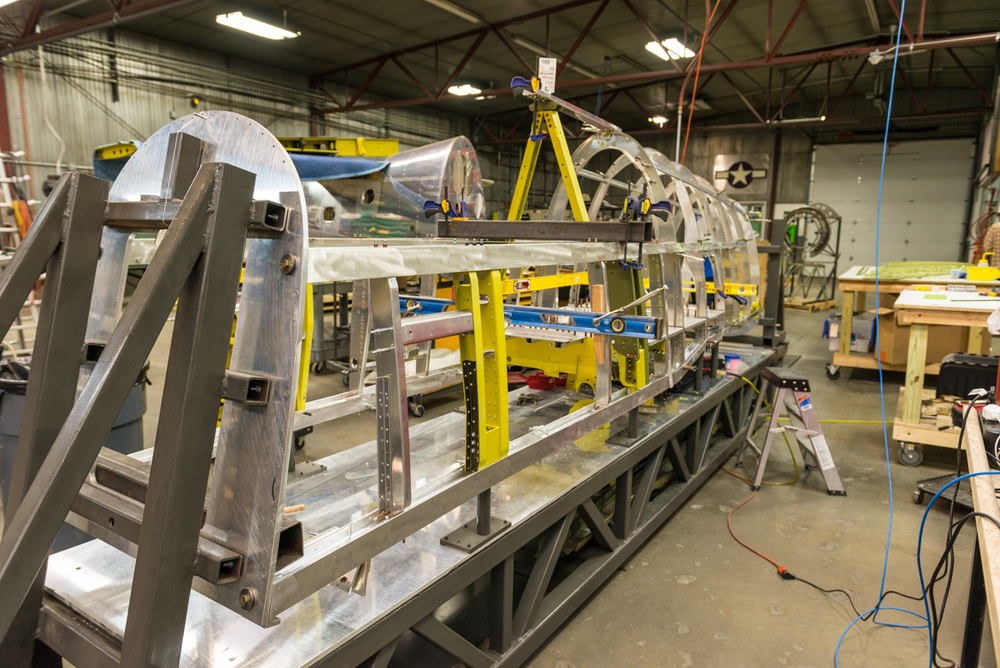 Turtle deck frames, it looks like a C model now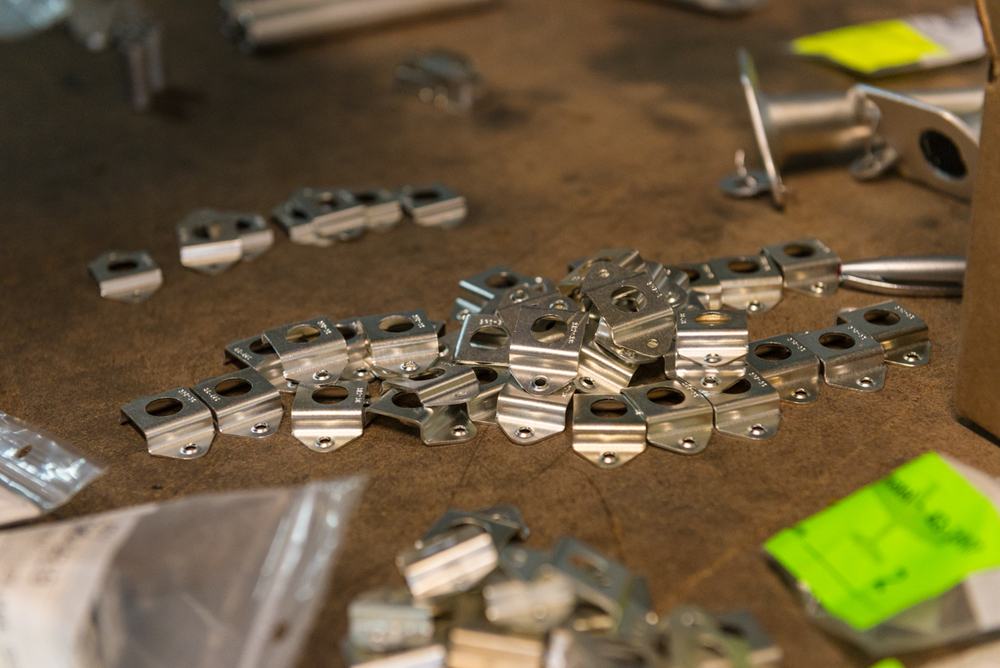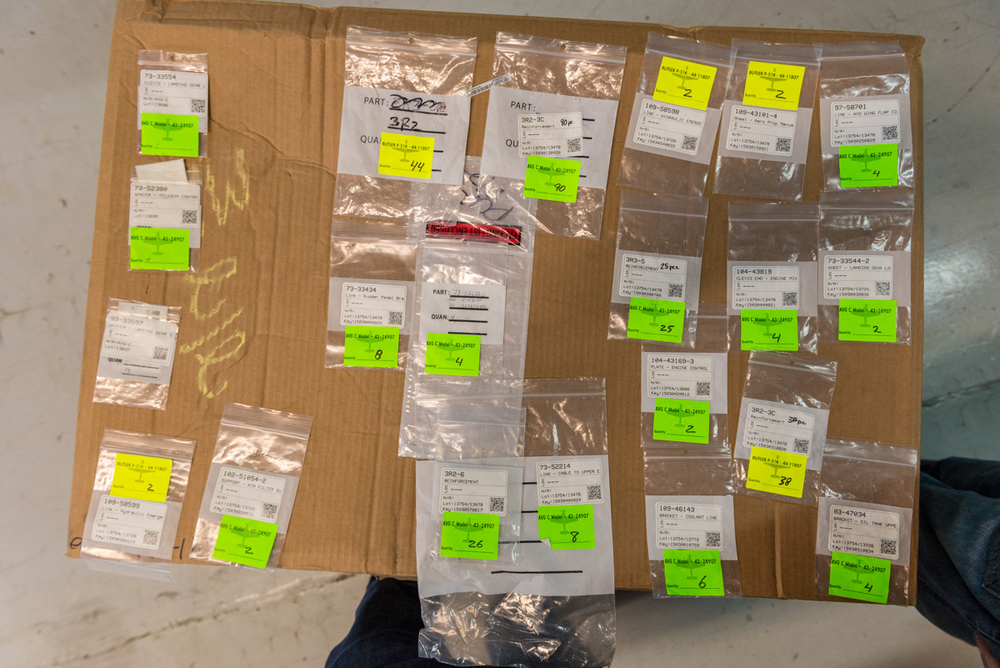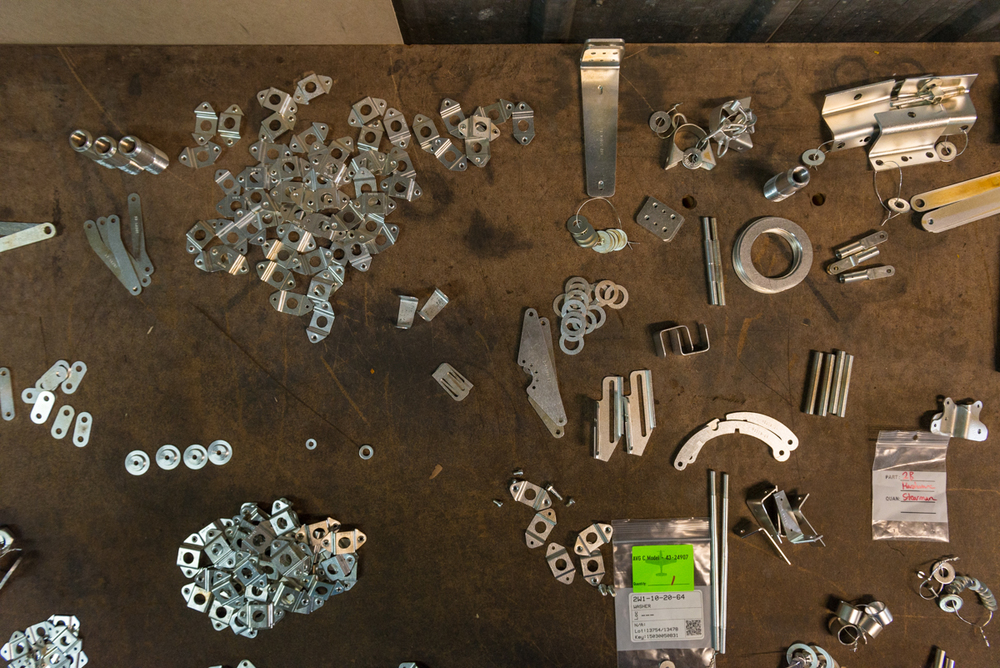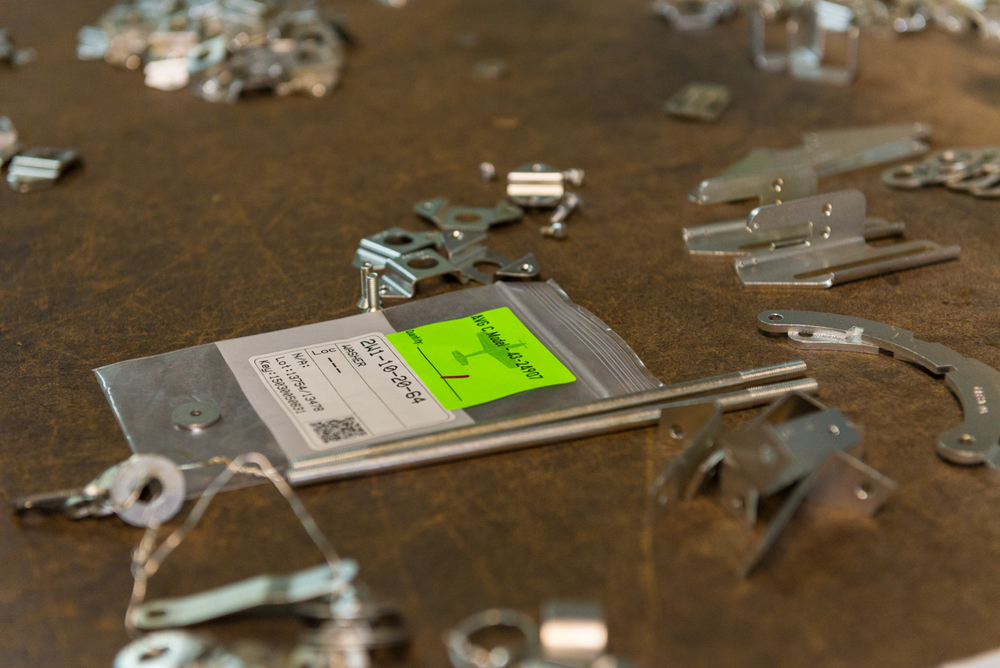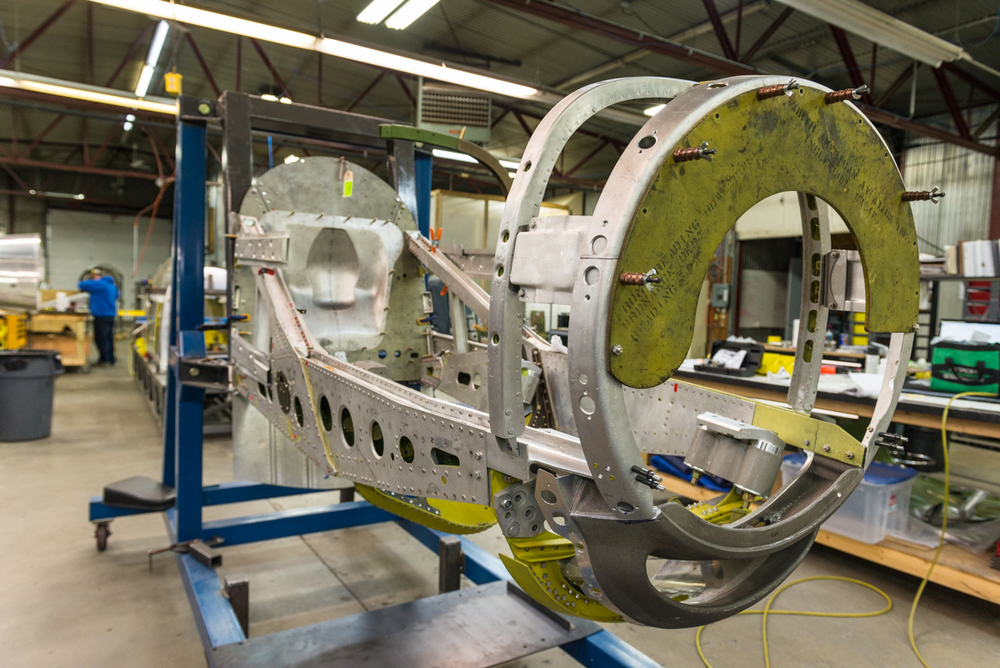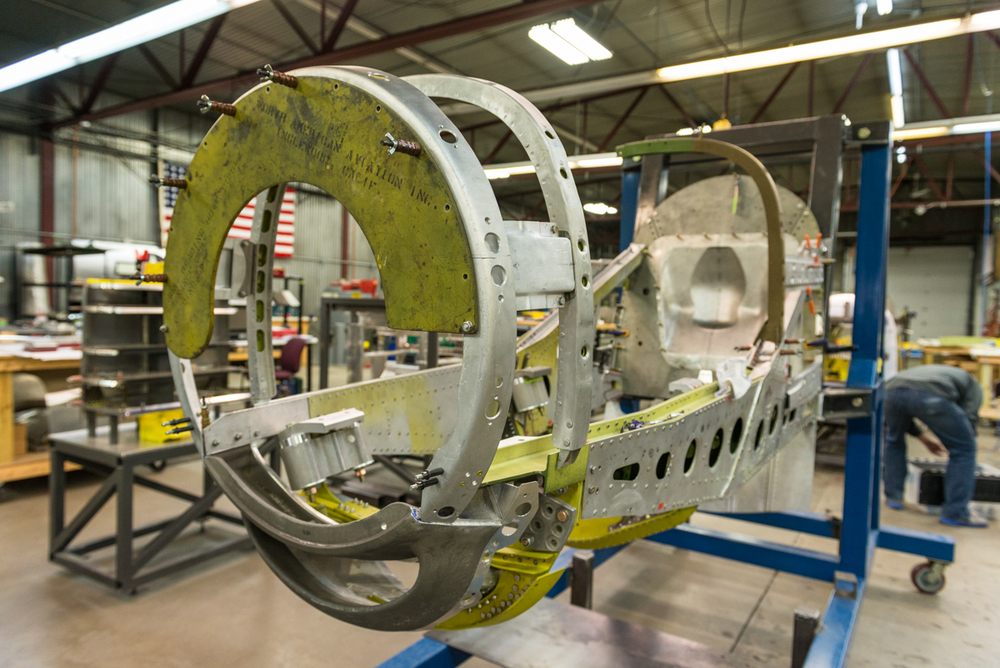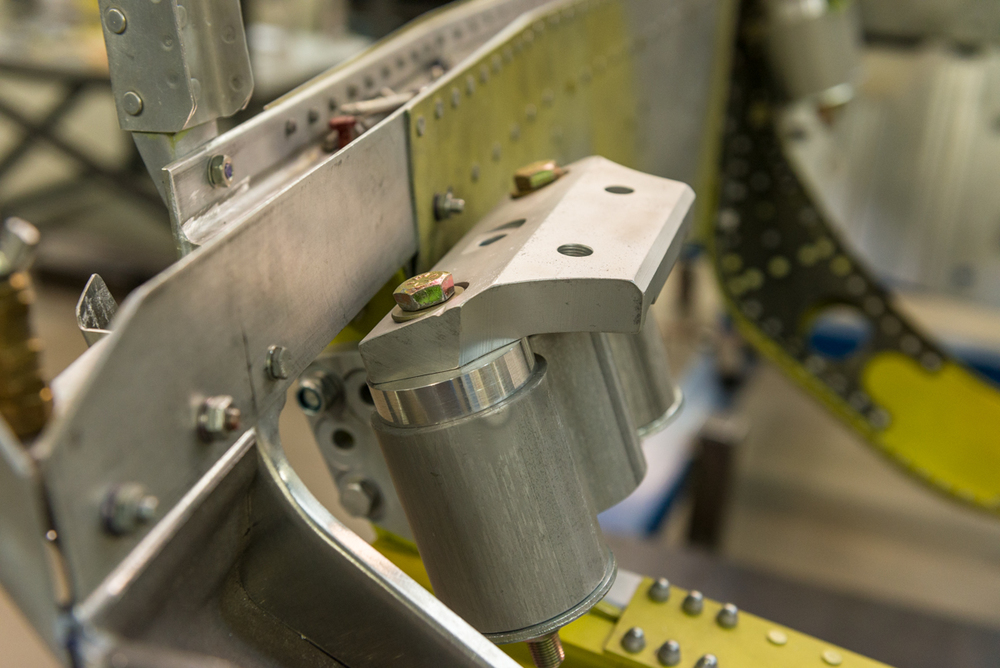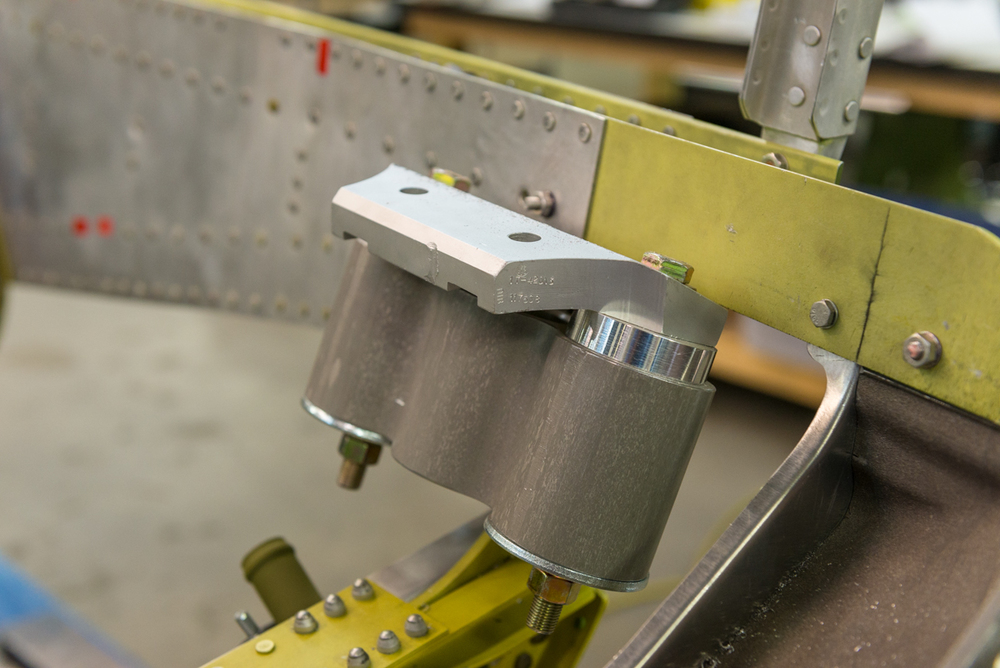 Forward engine mount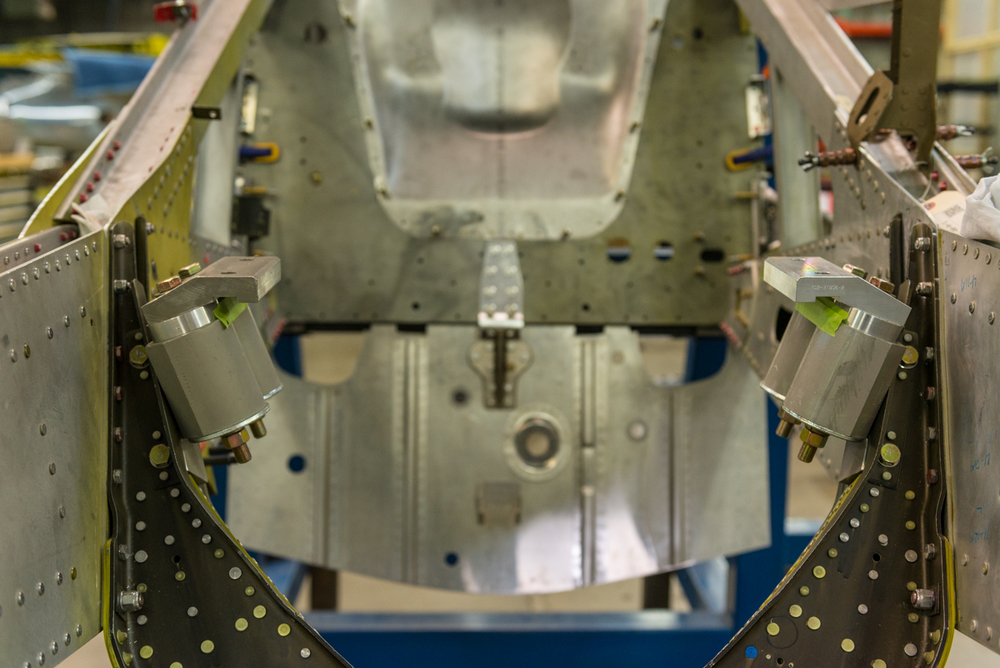 Rear engine mounts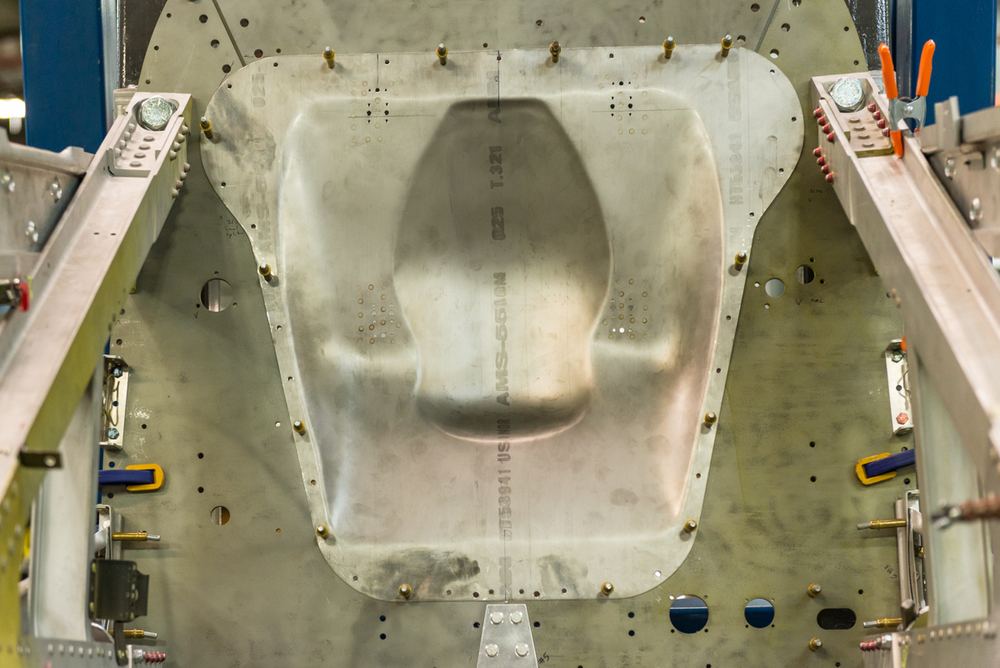 Firewall, the recessed area is for oil tank clearance.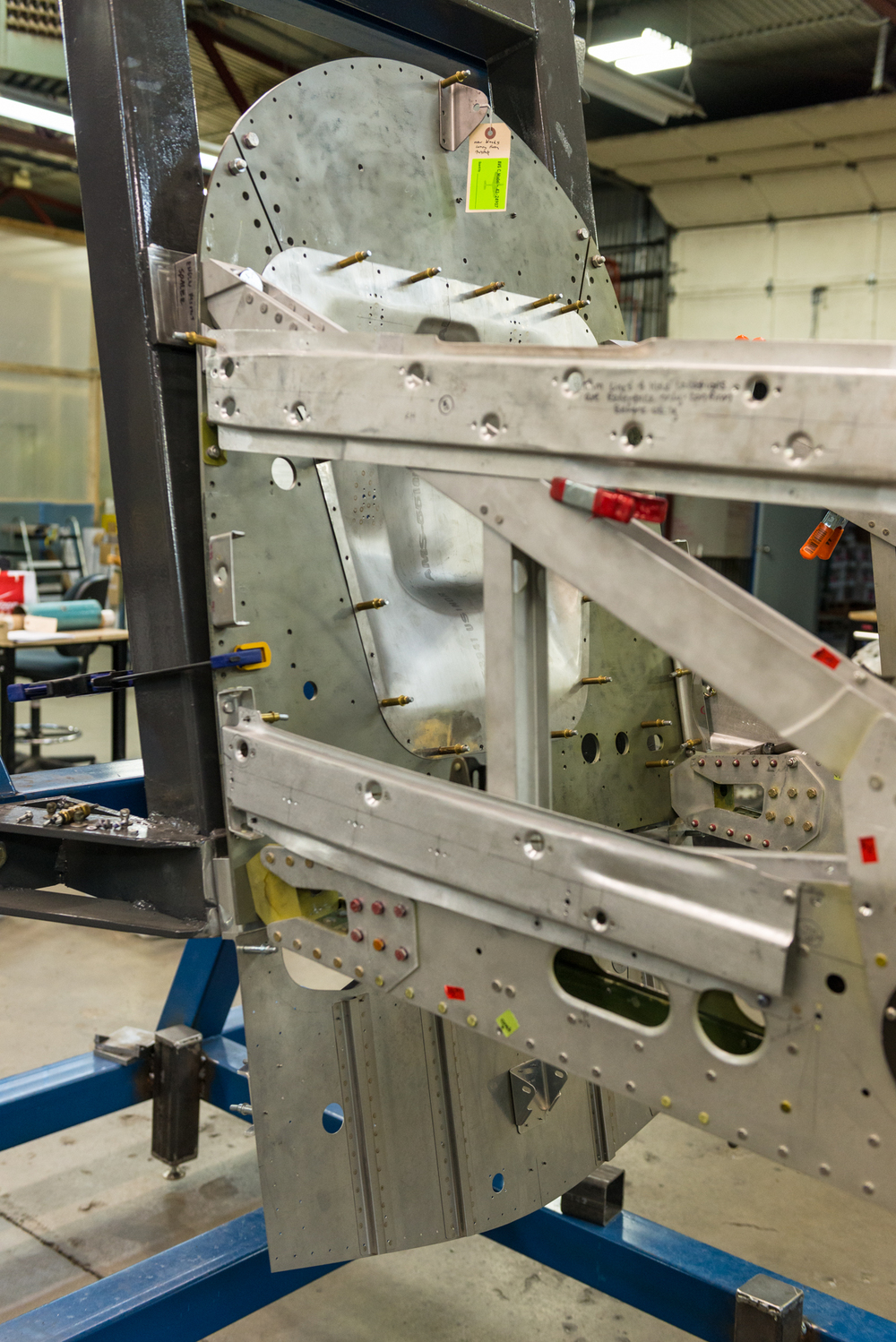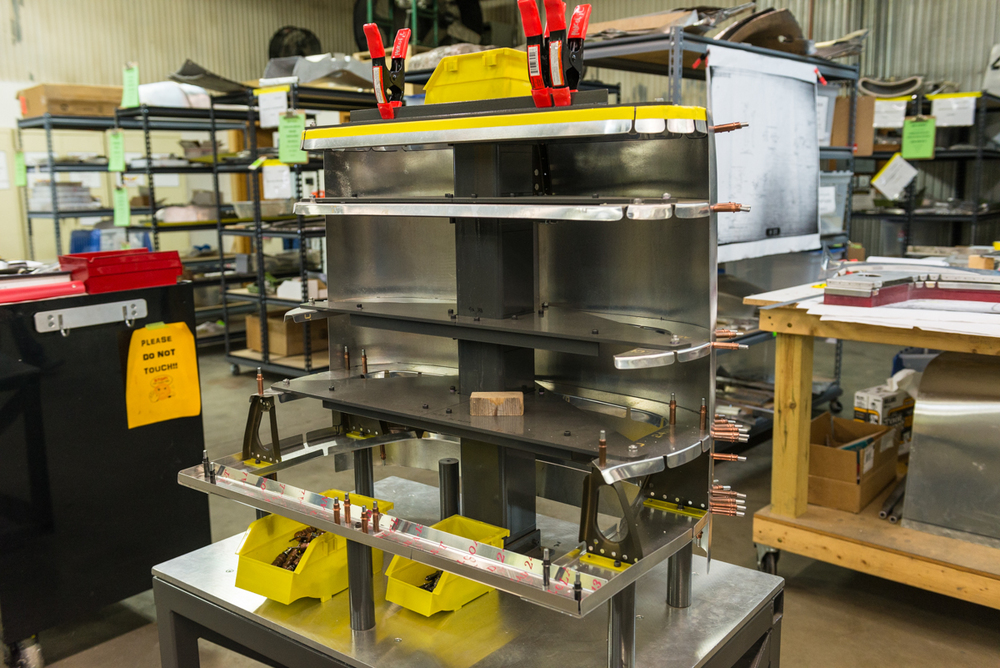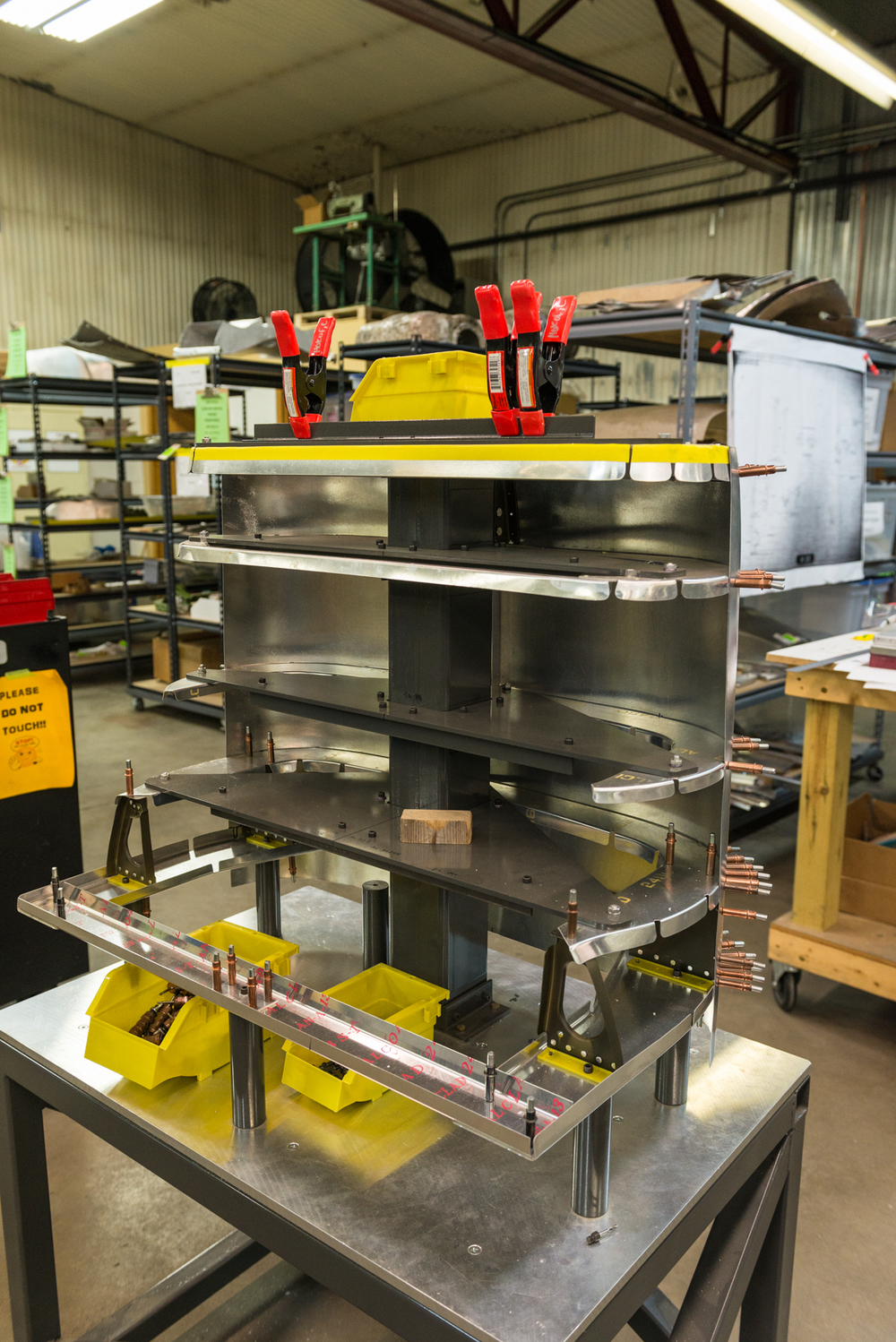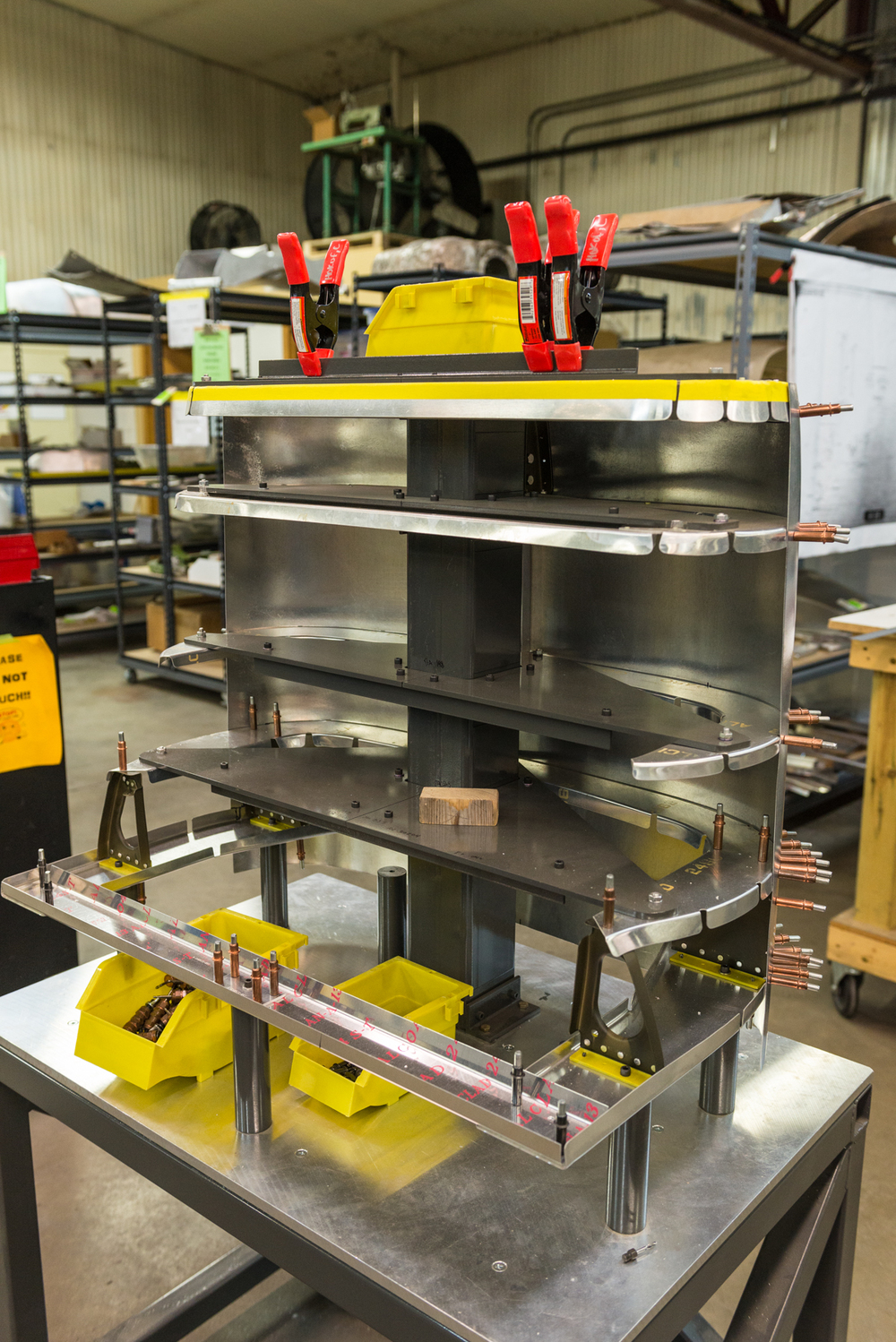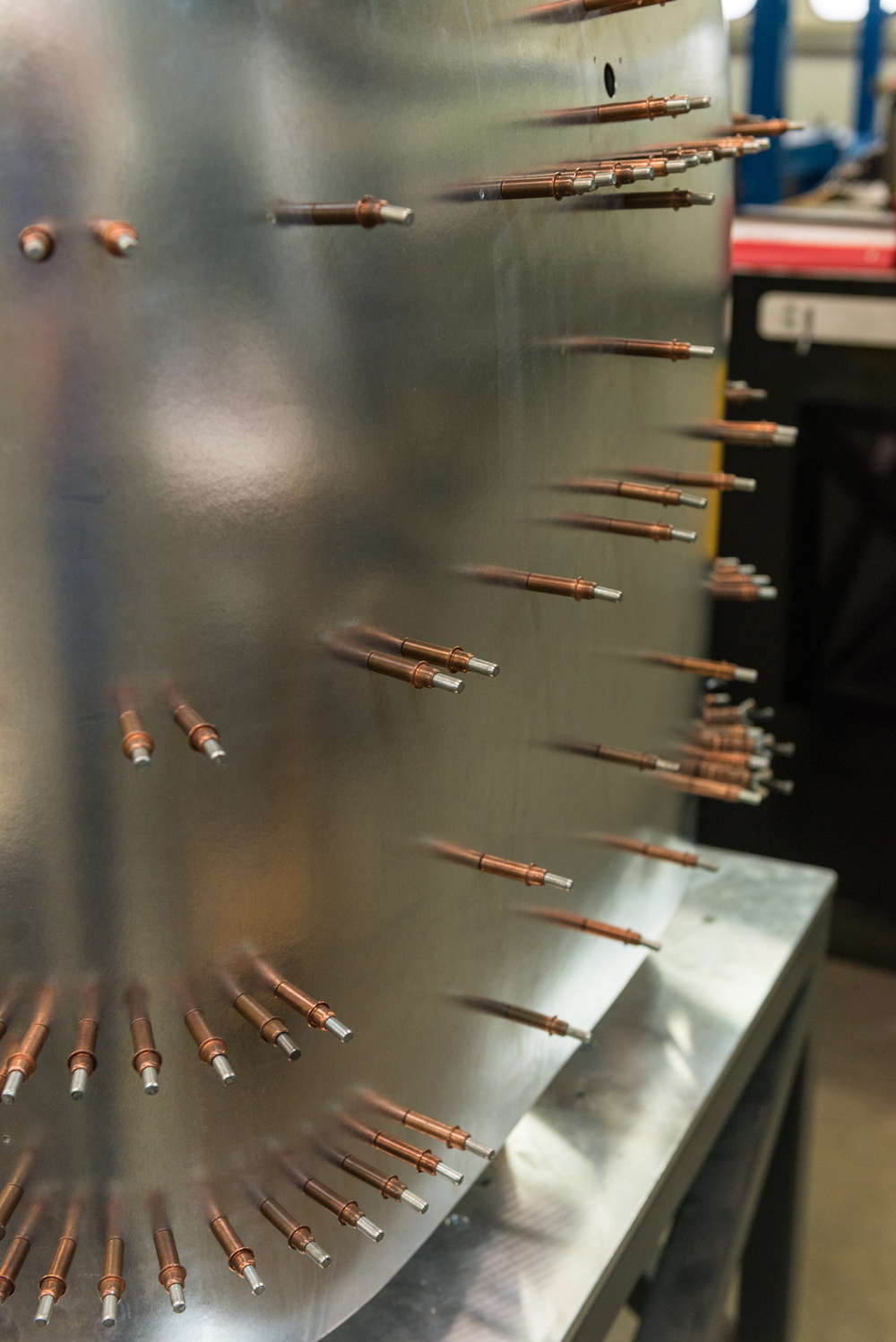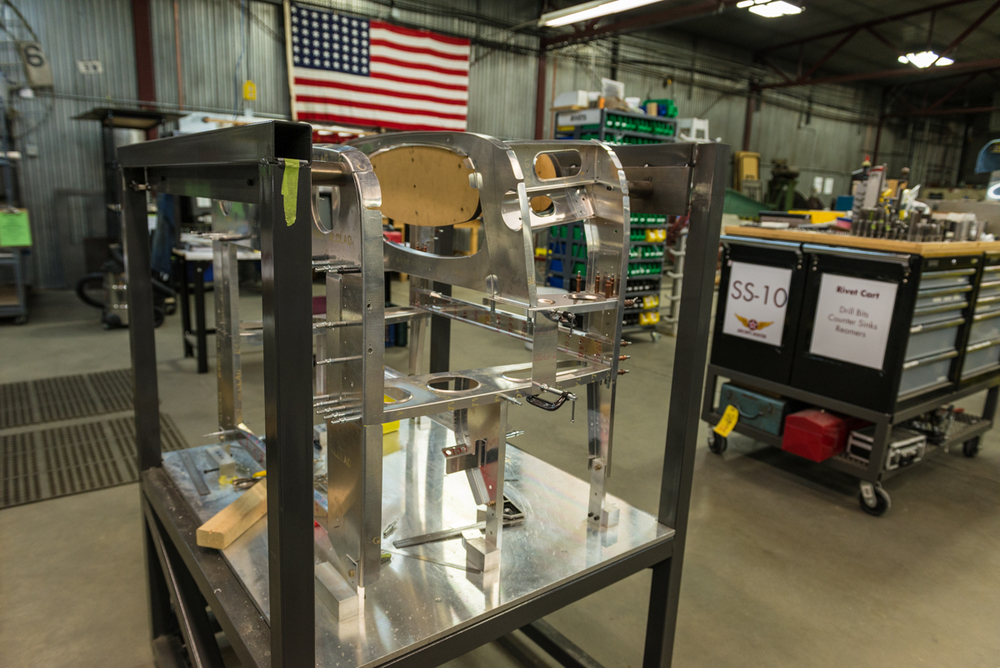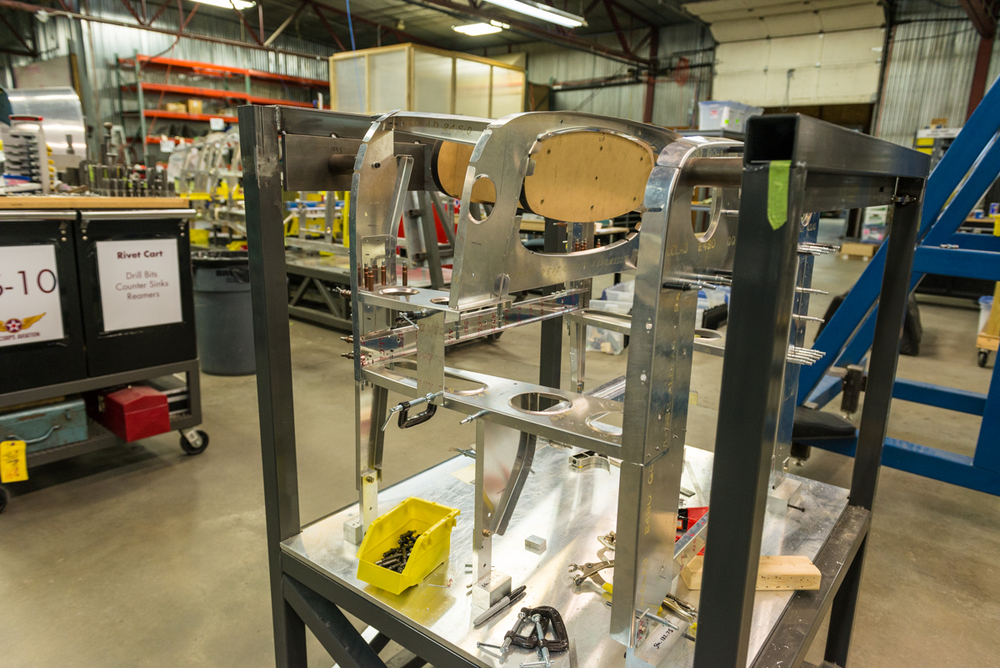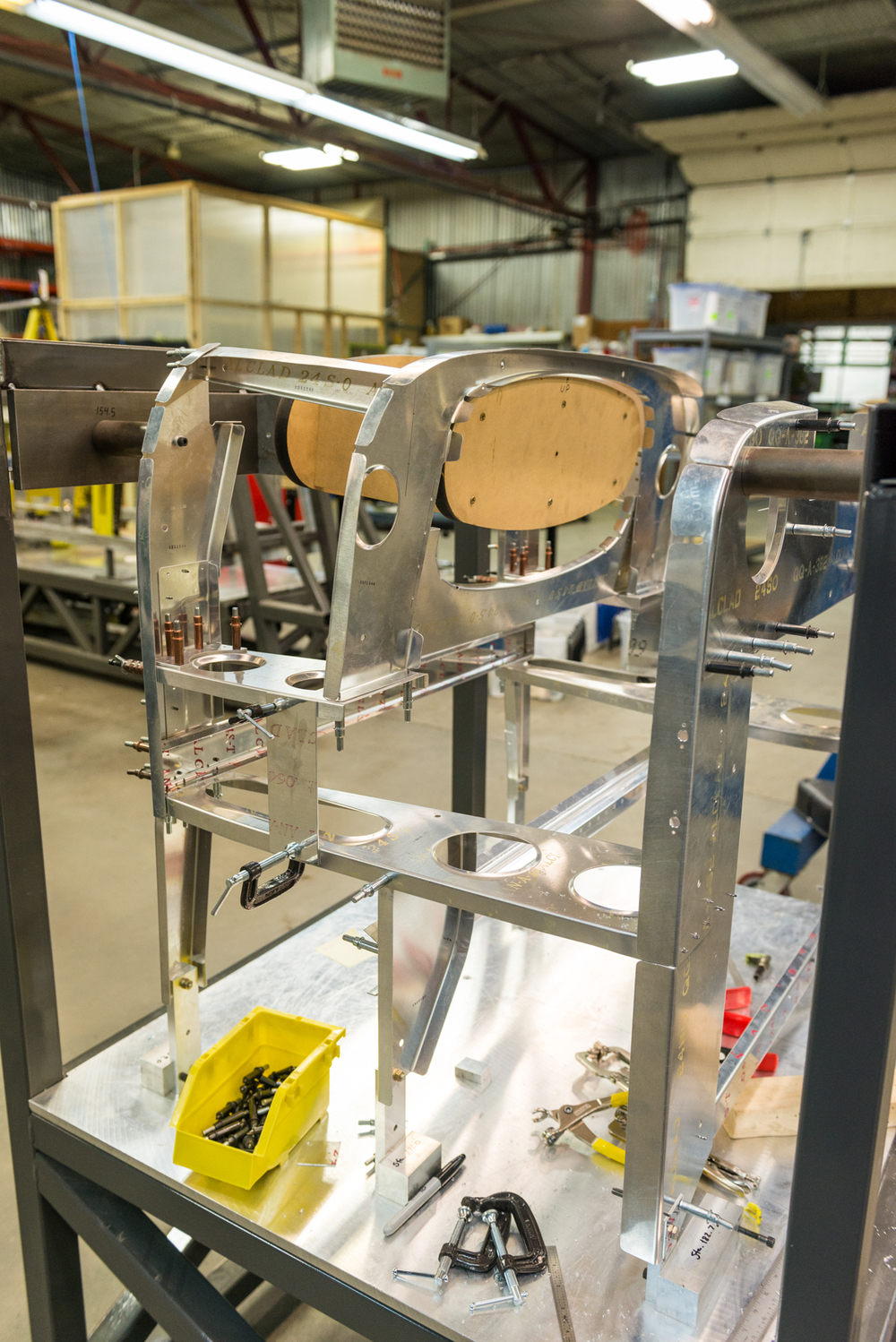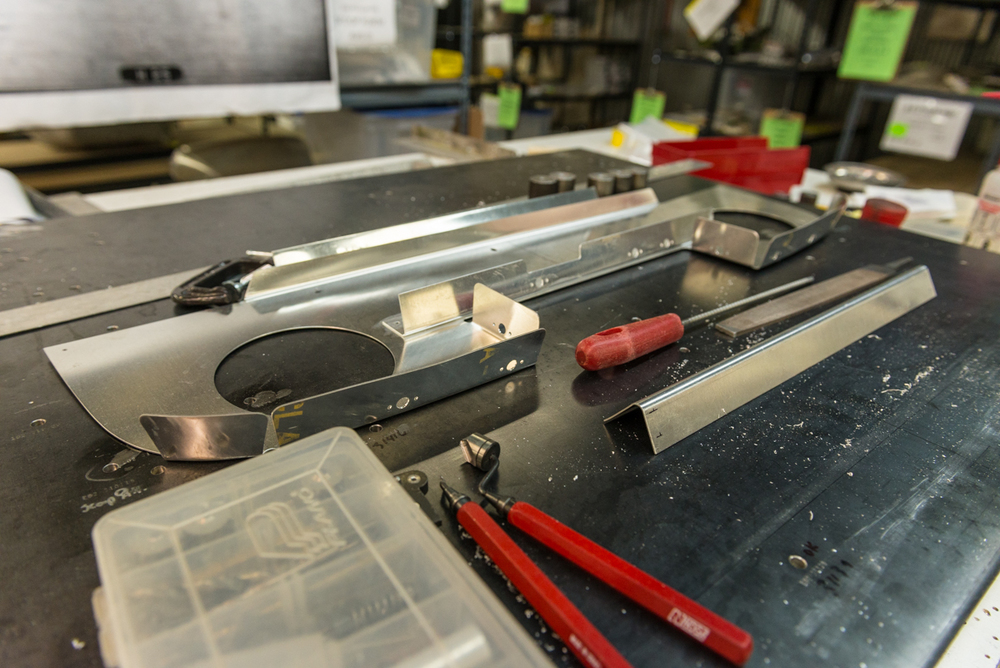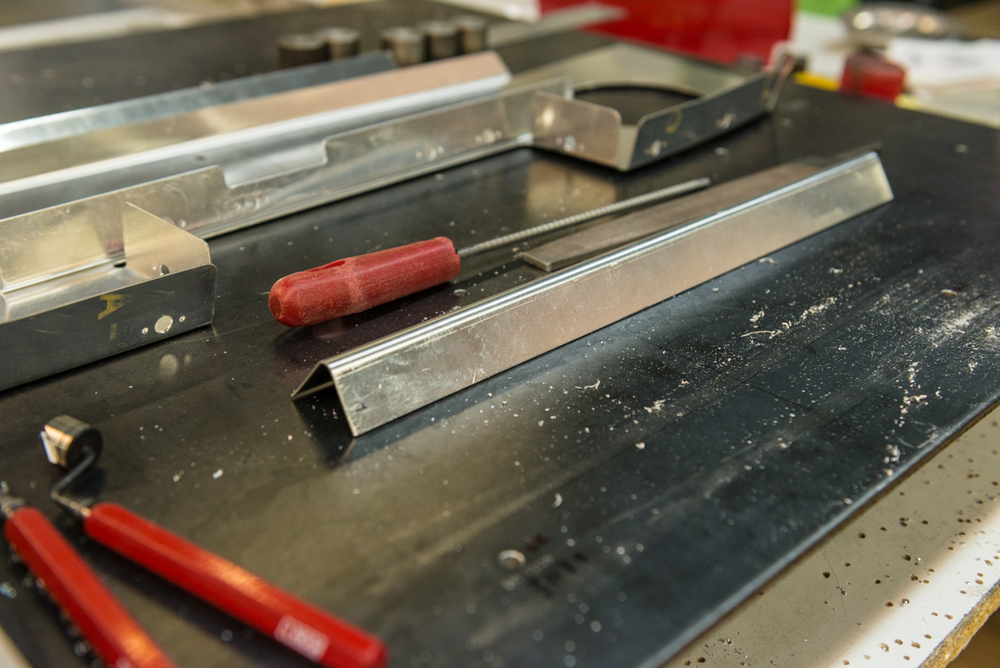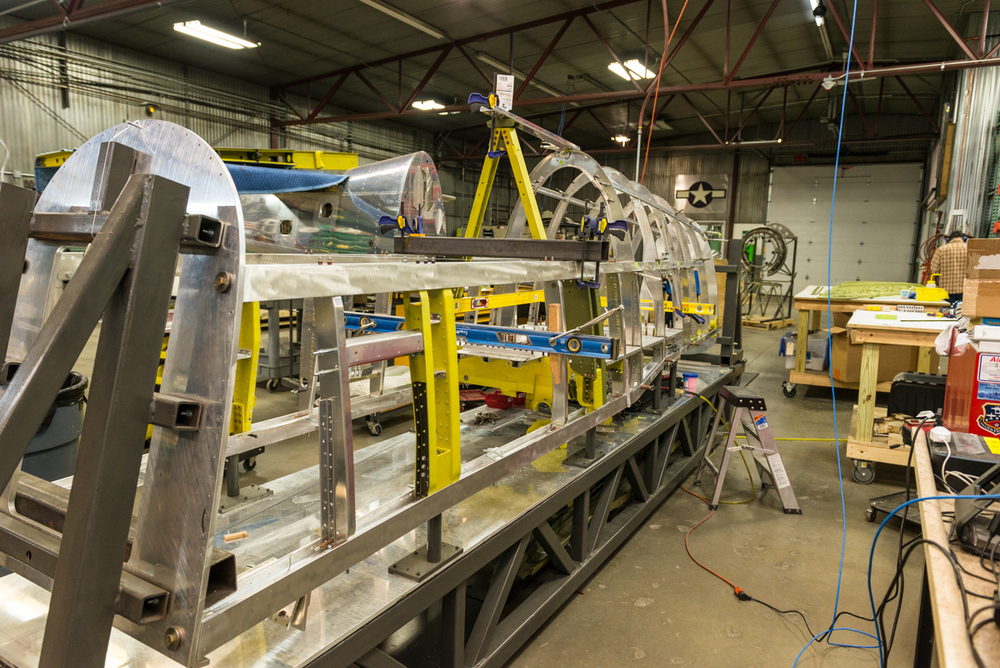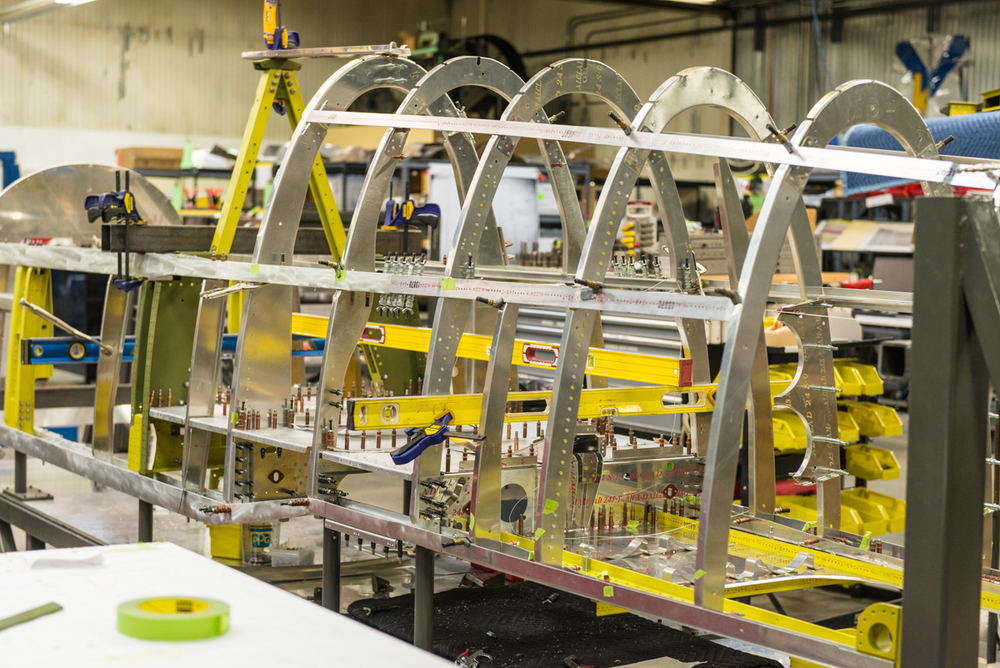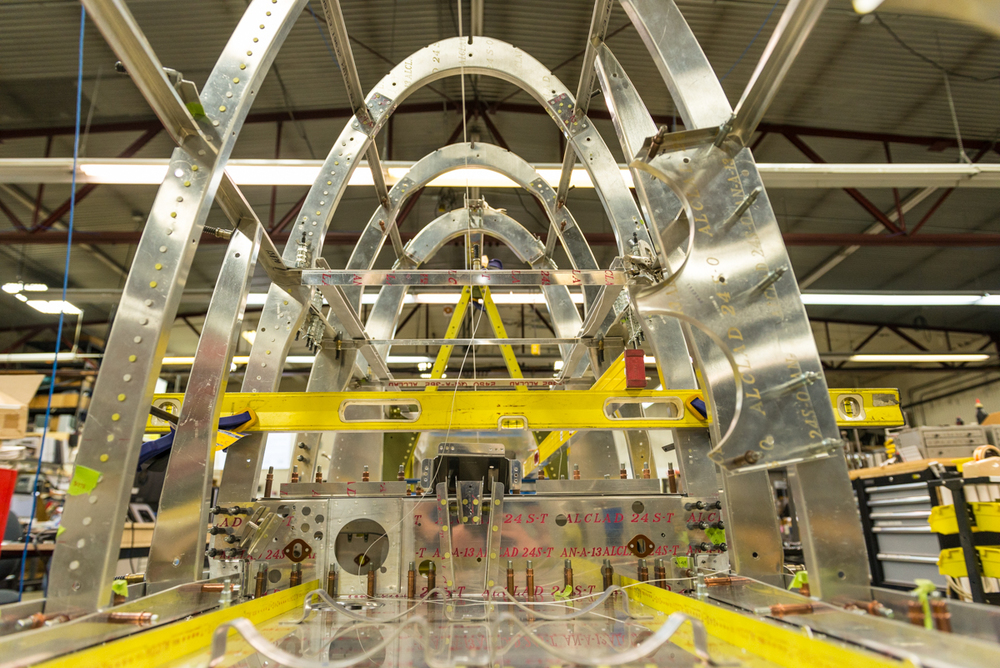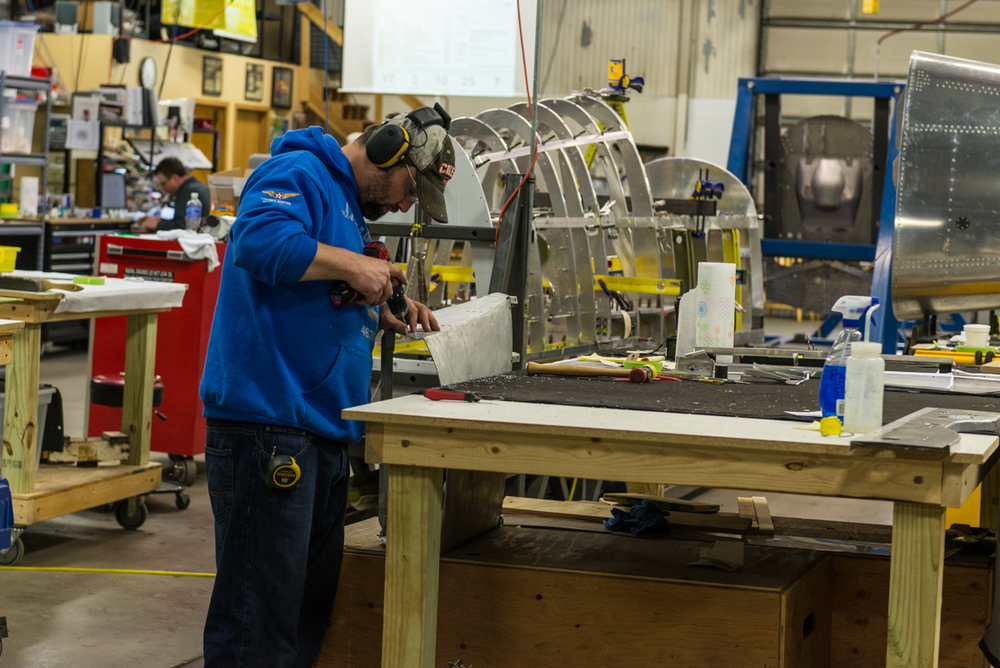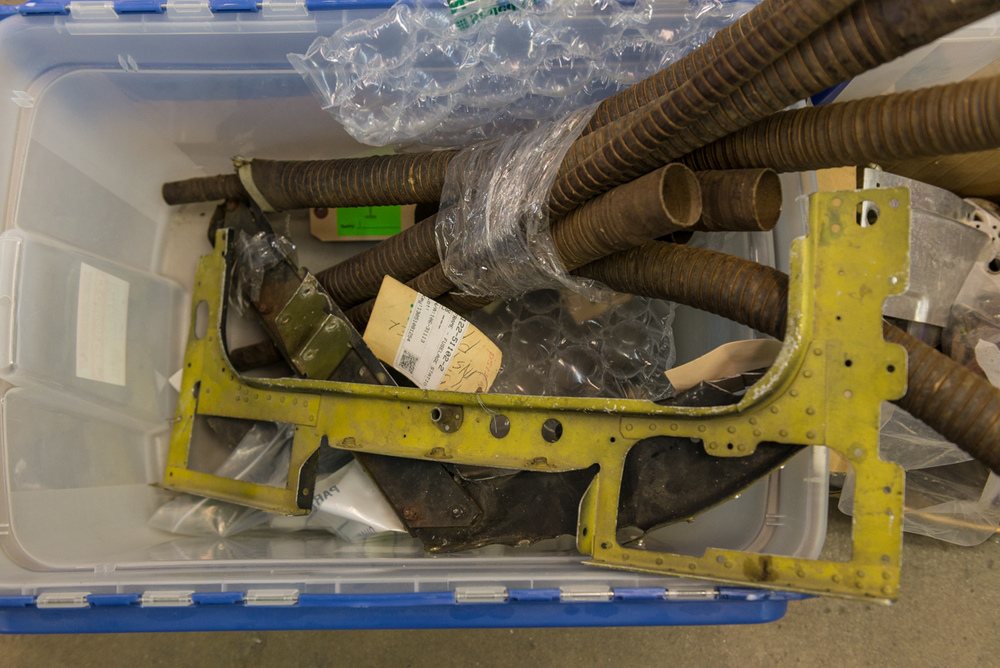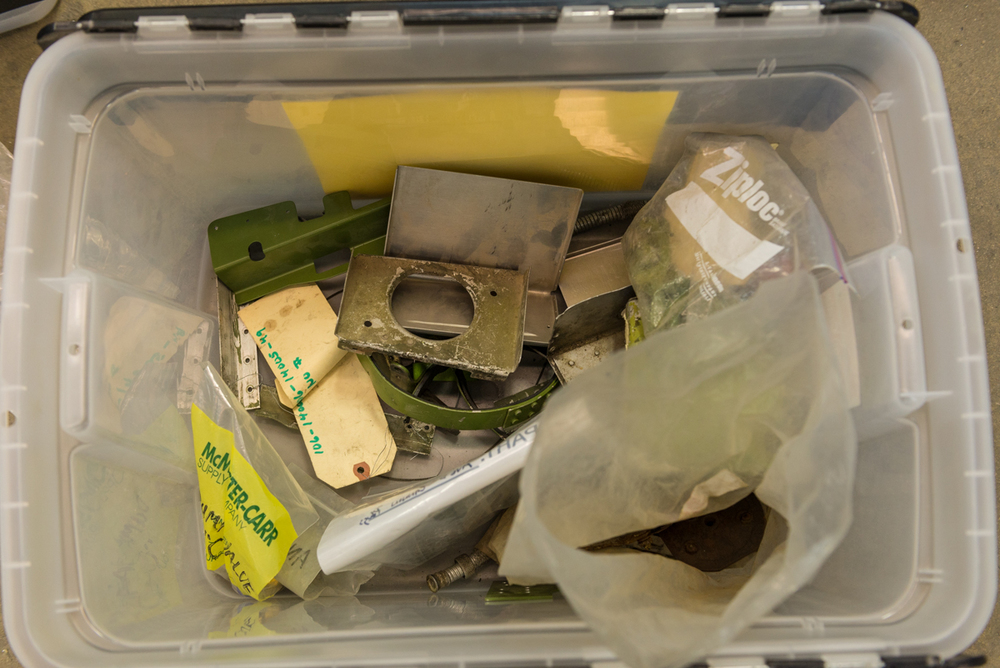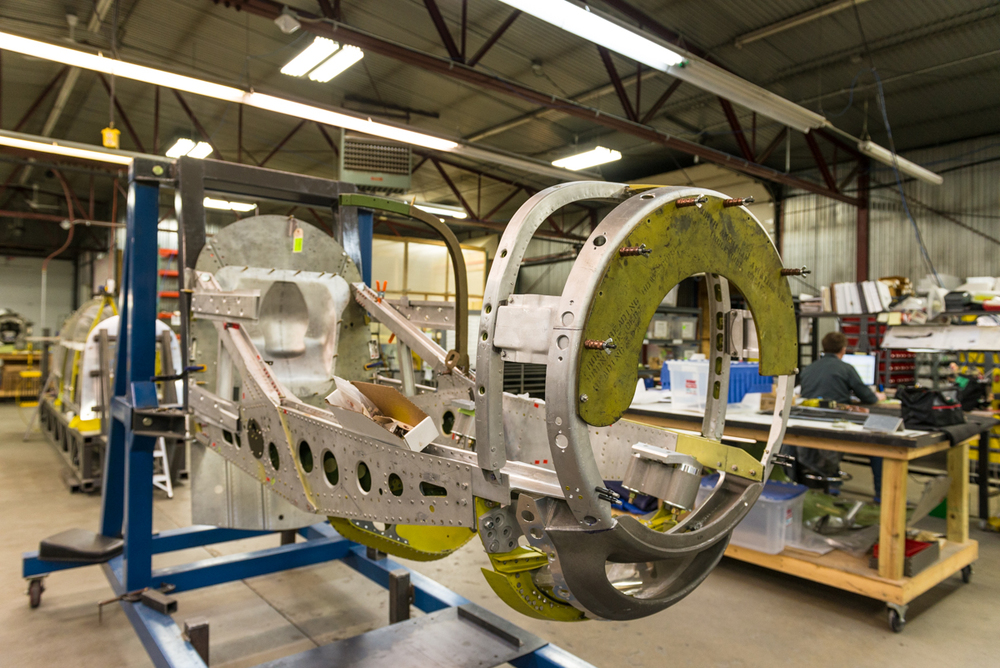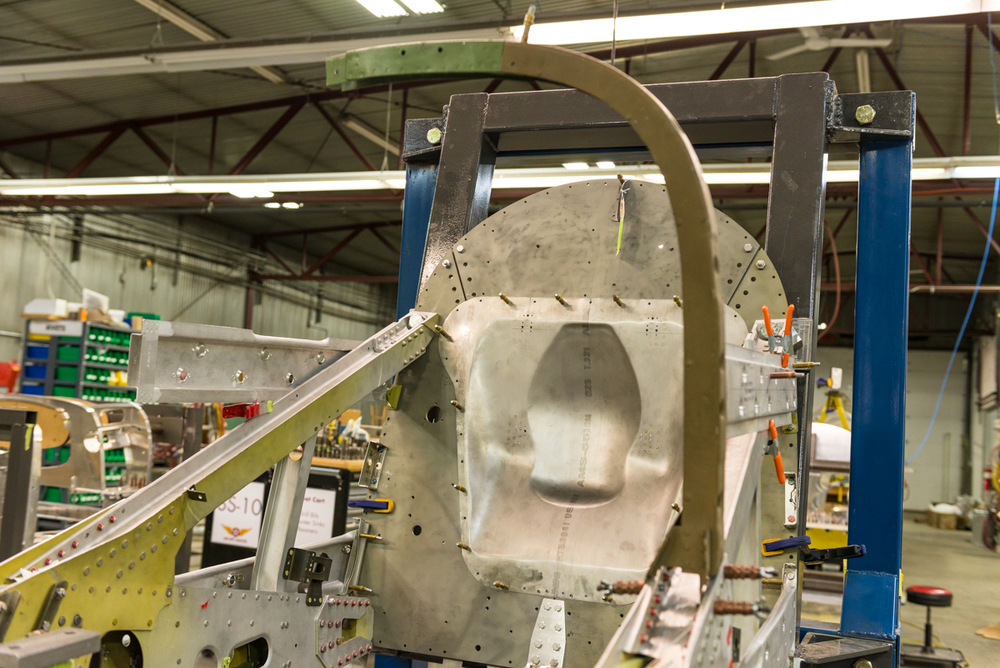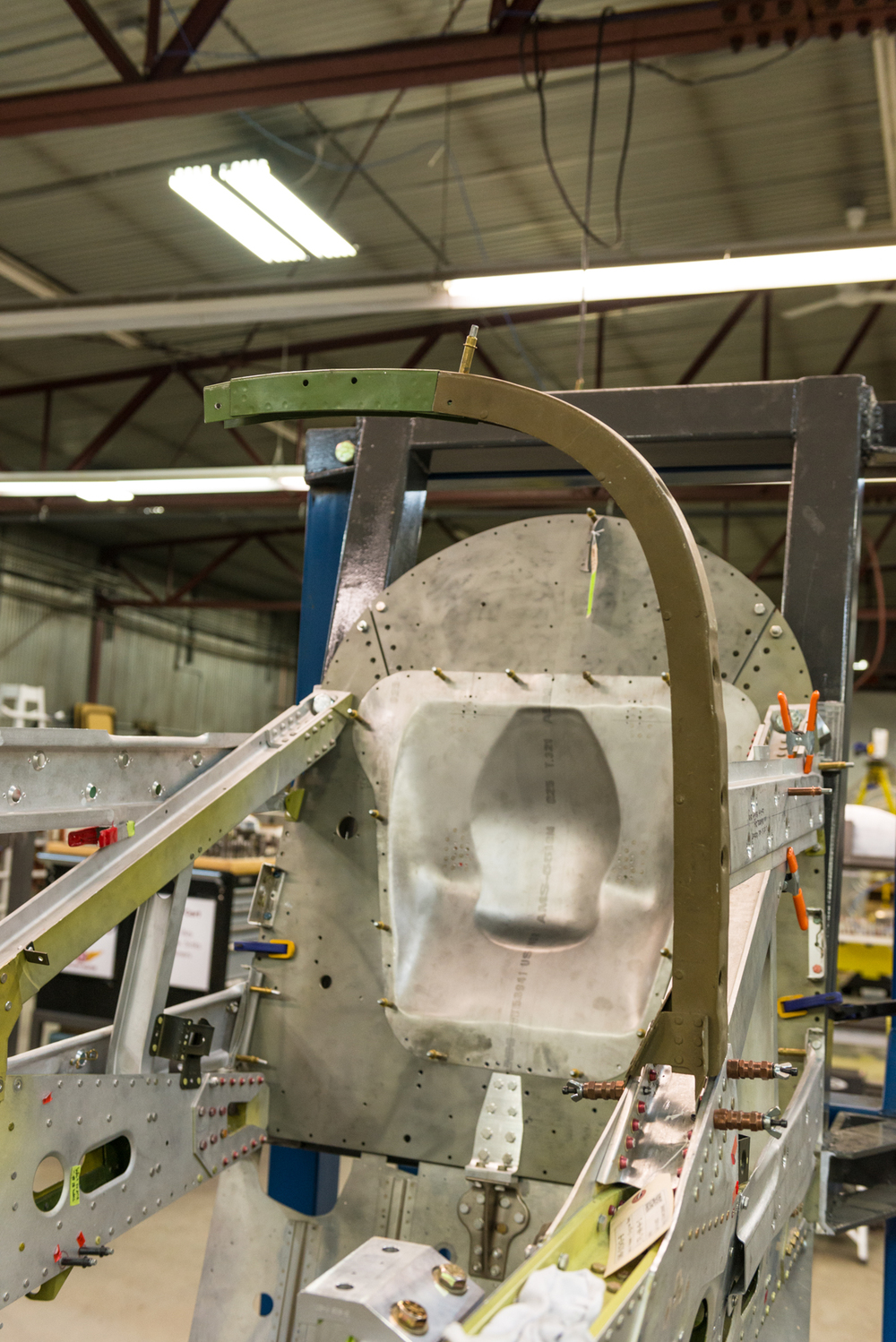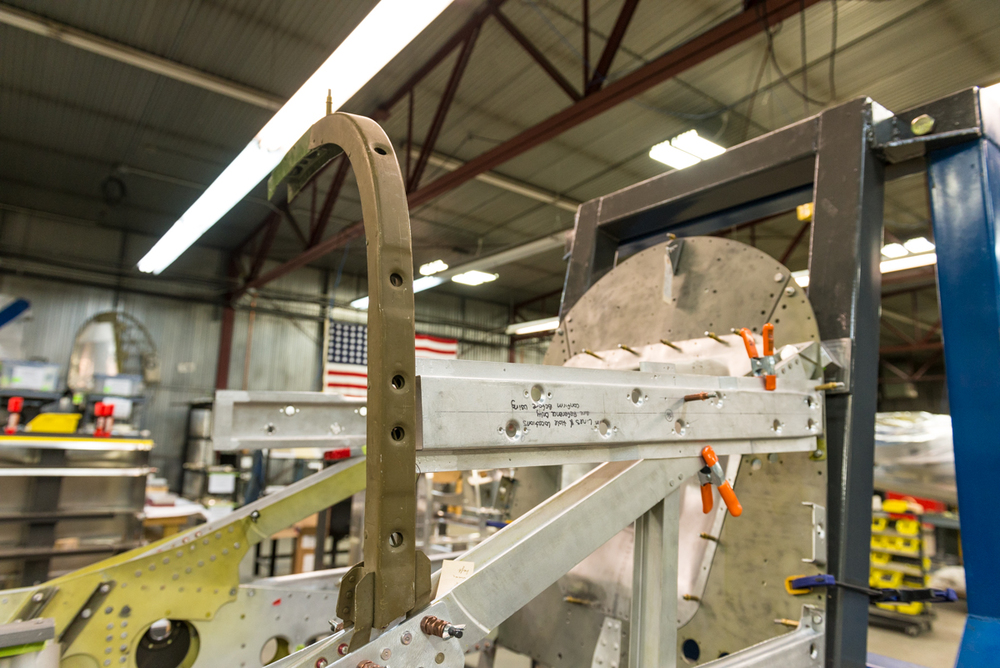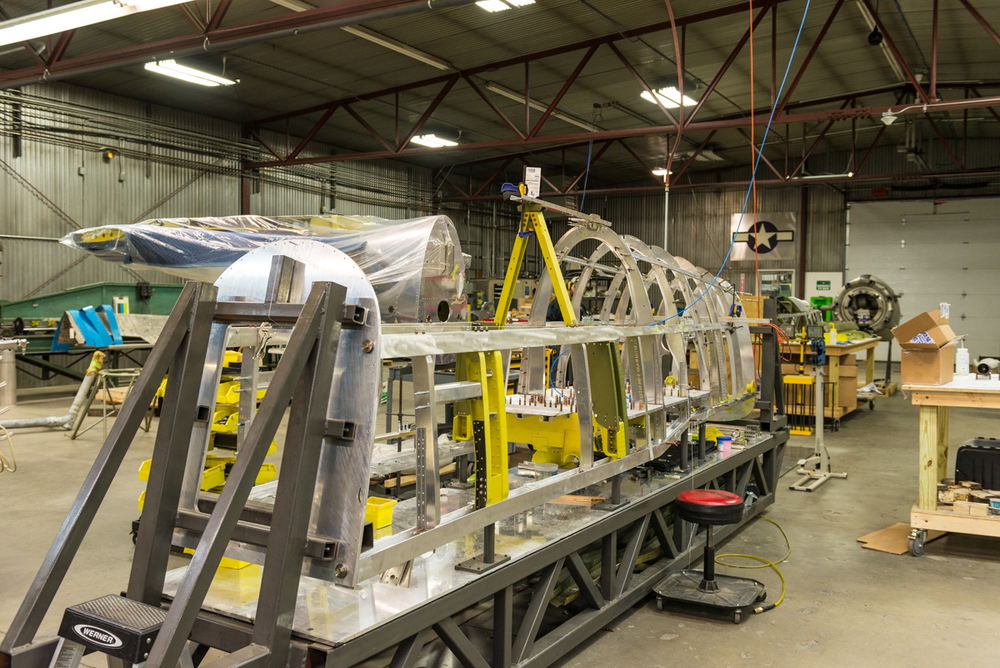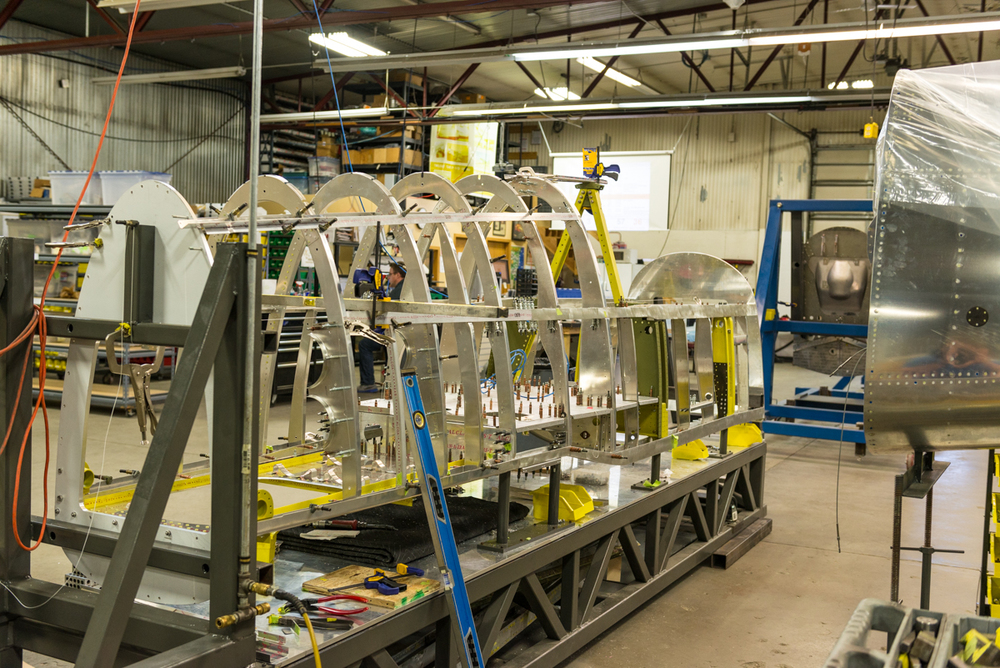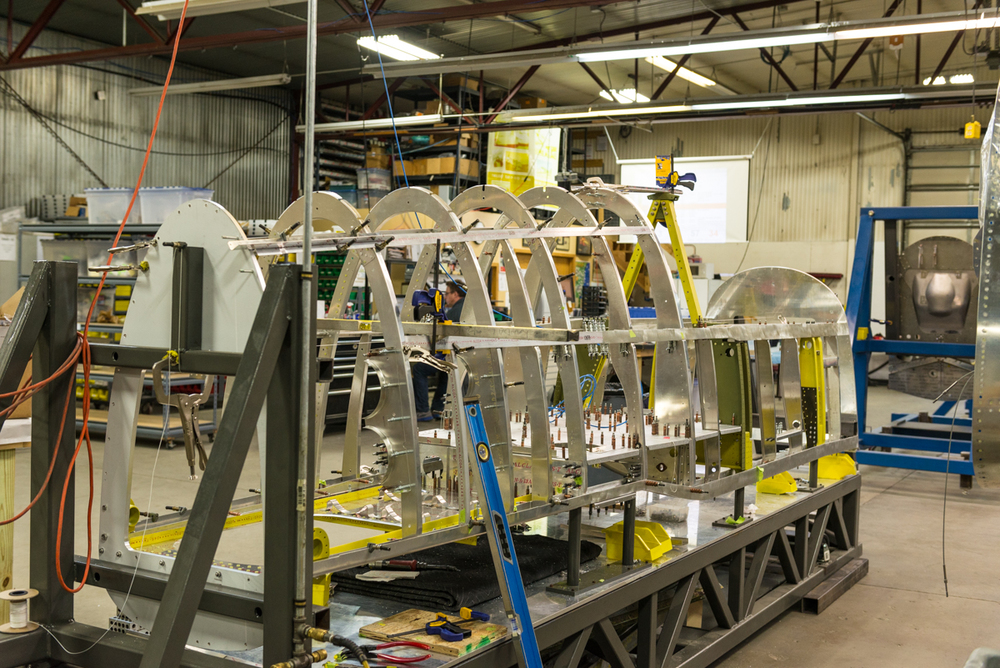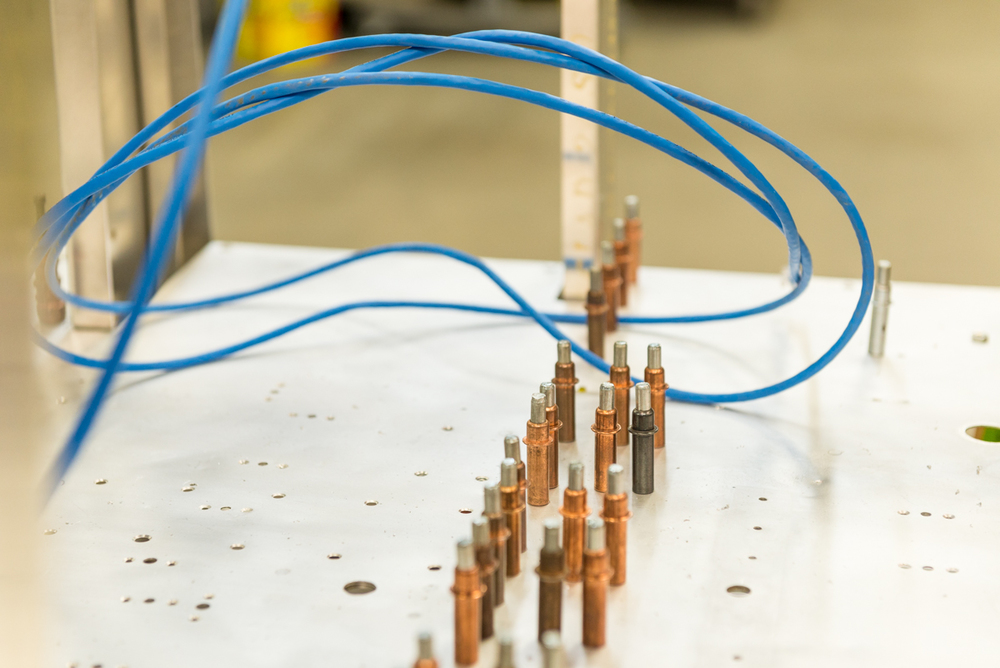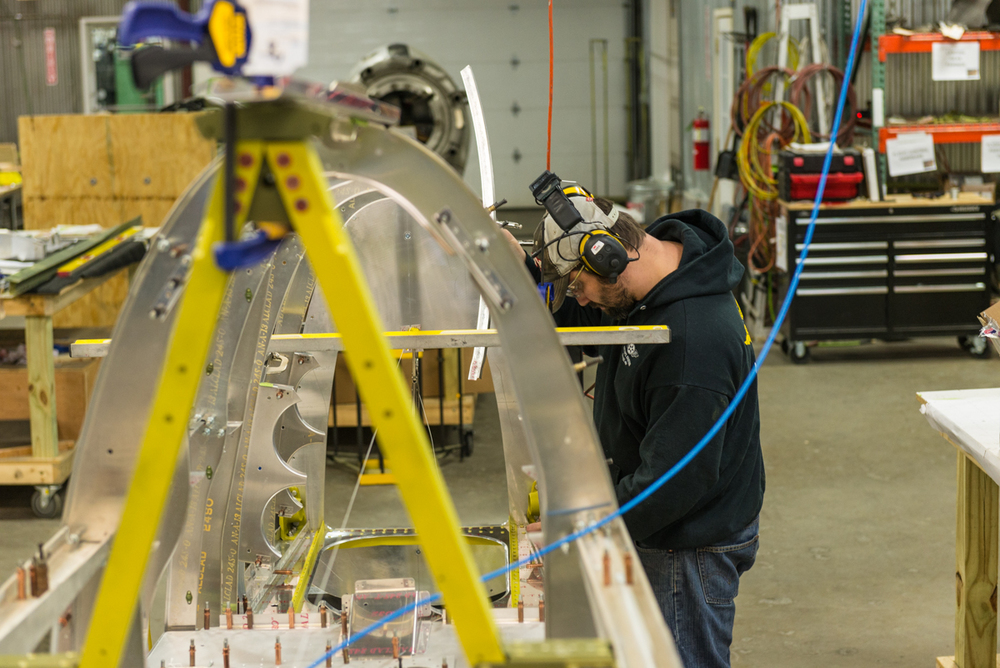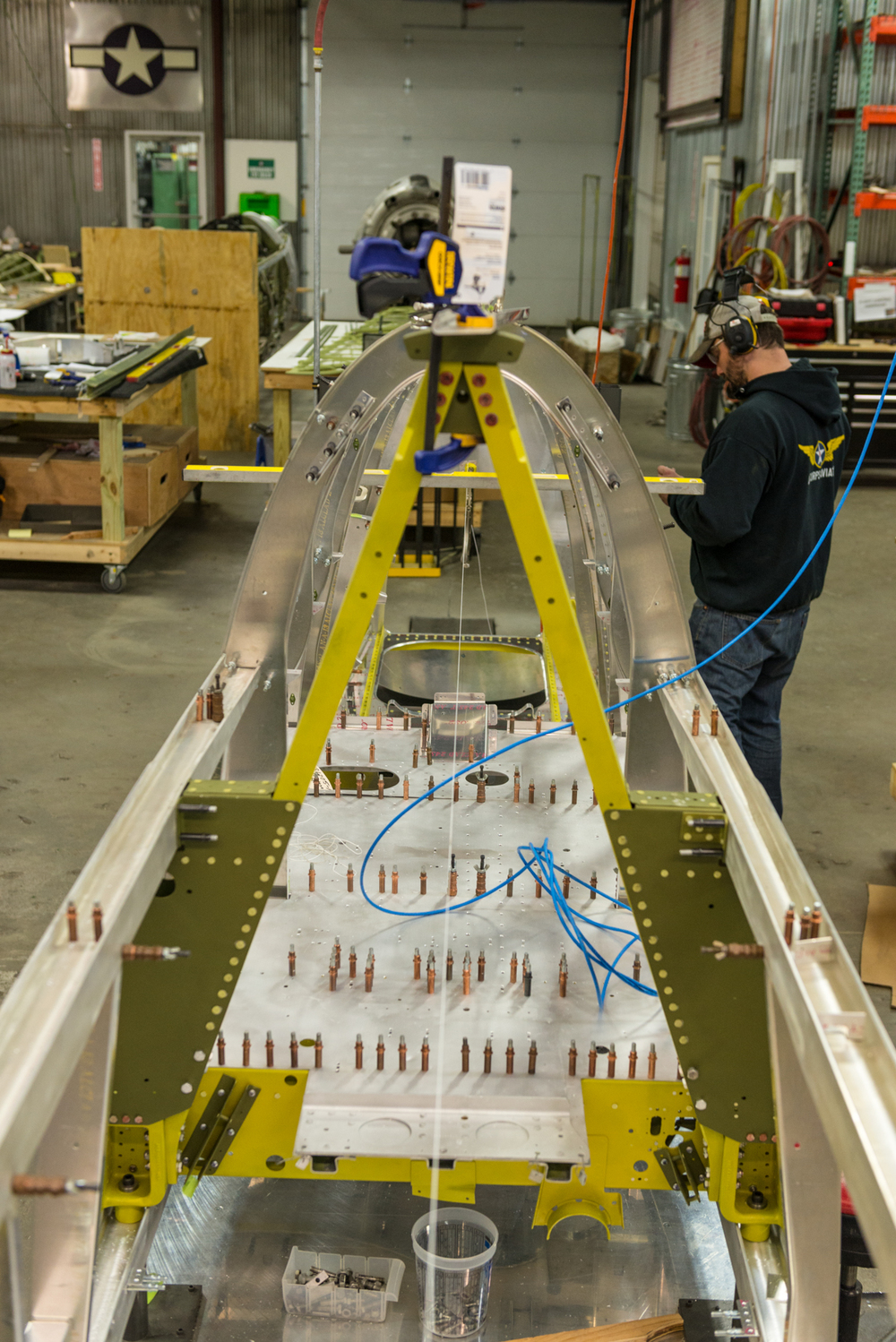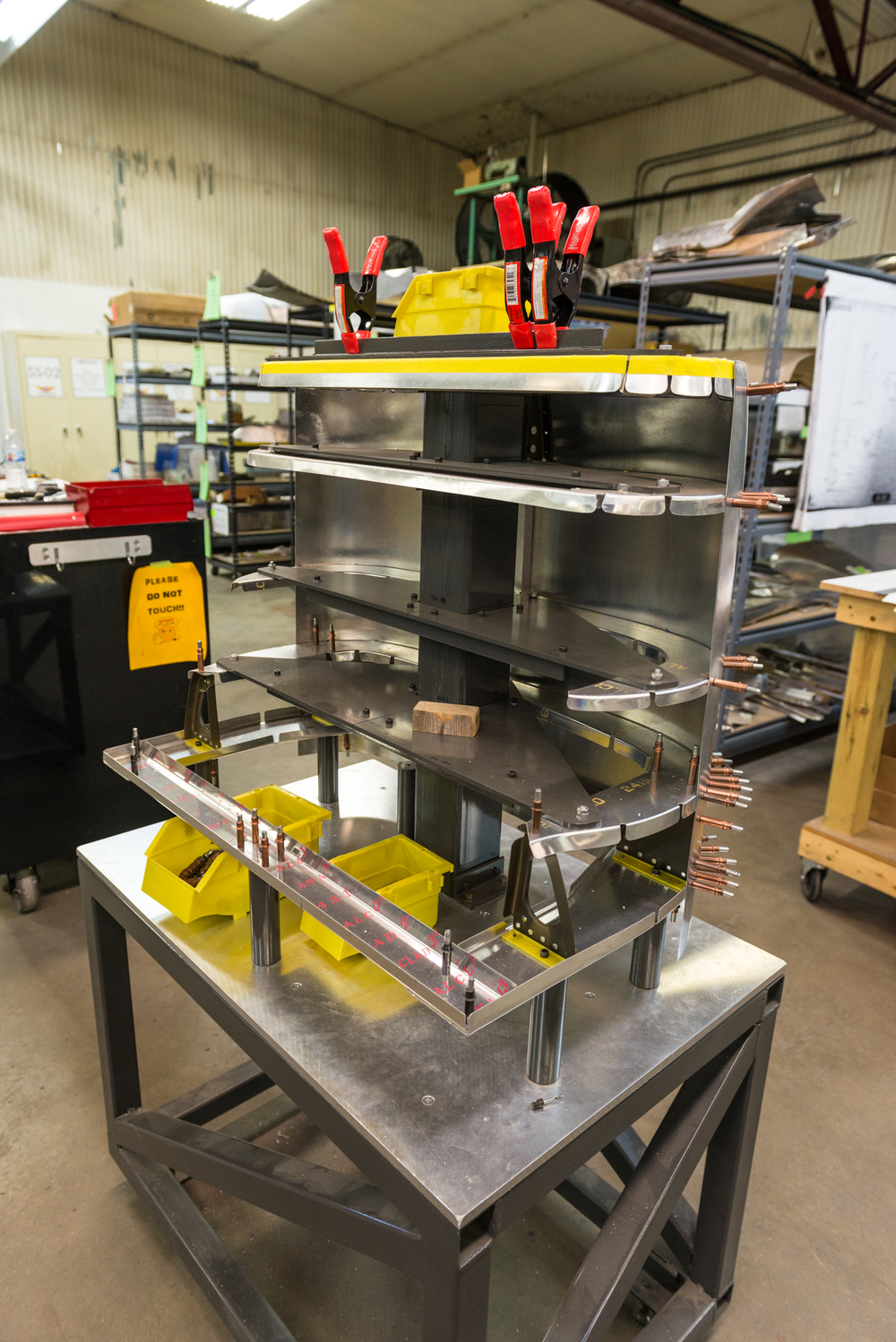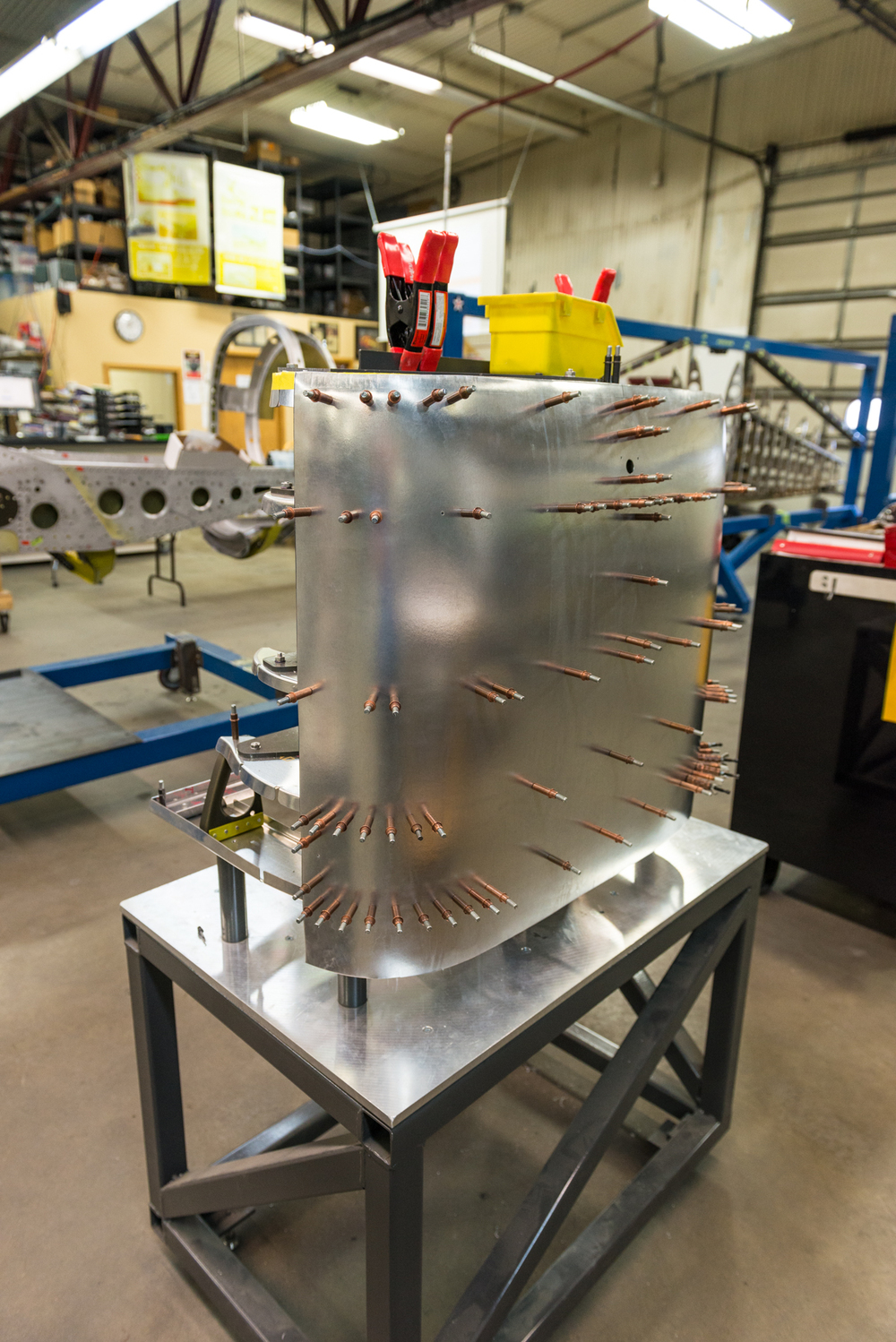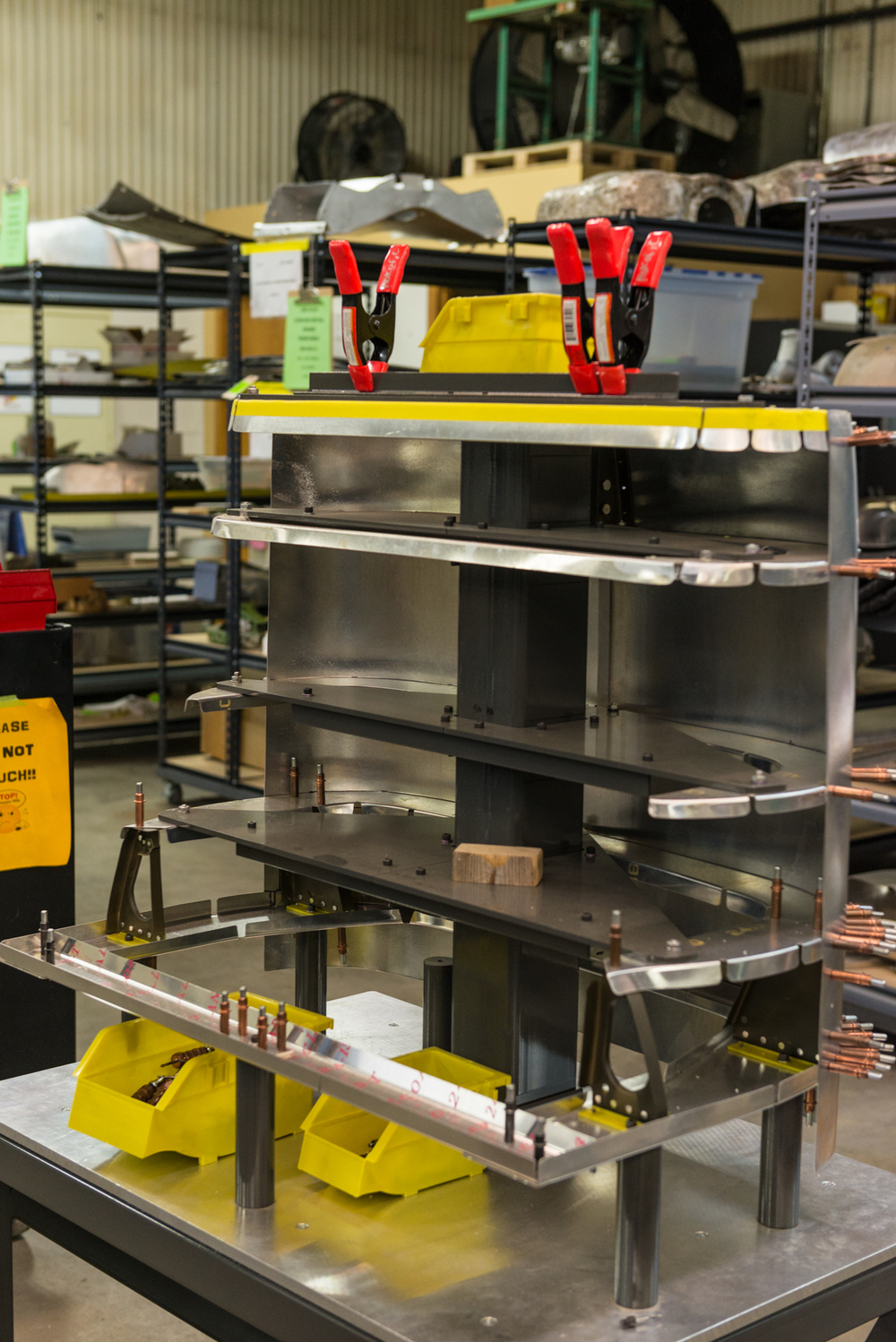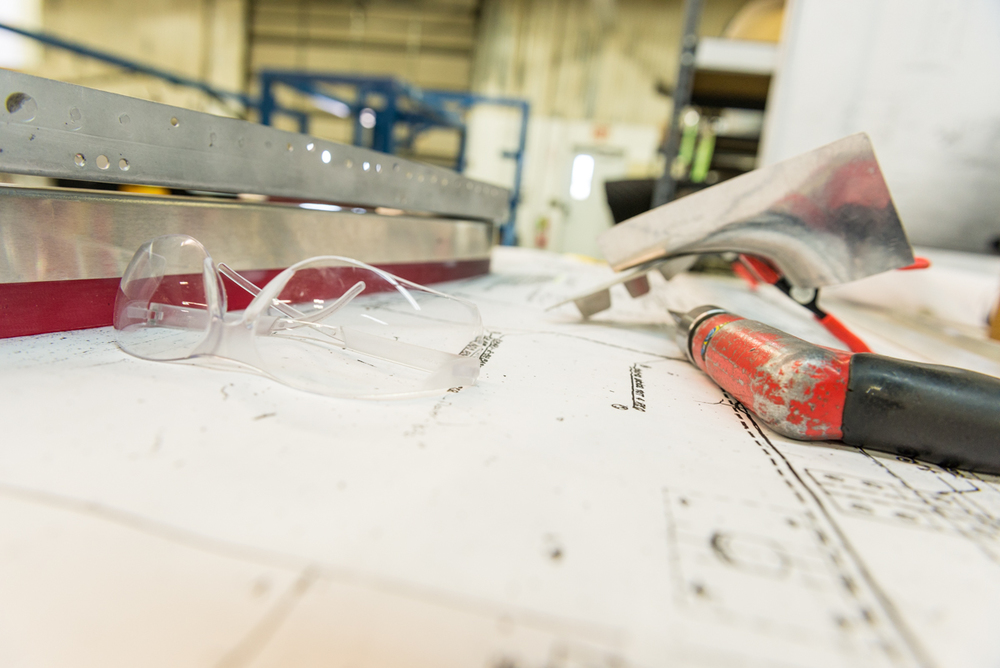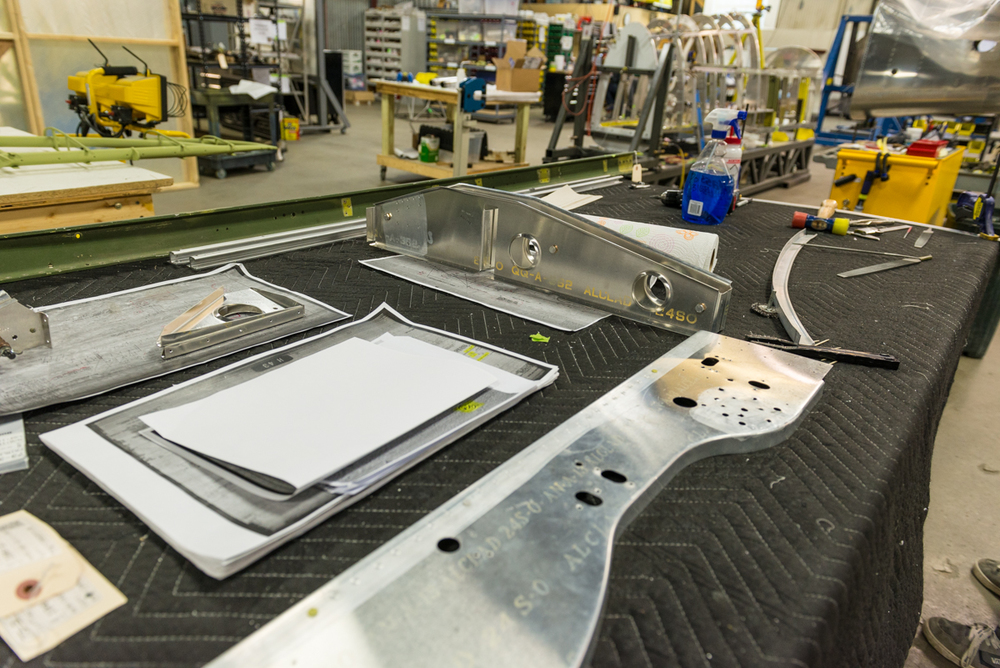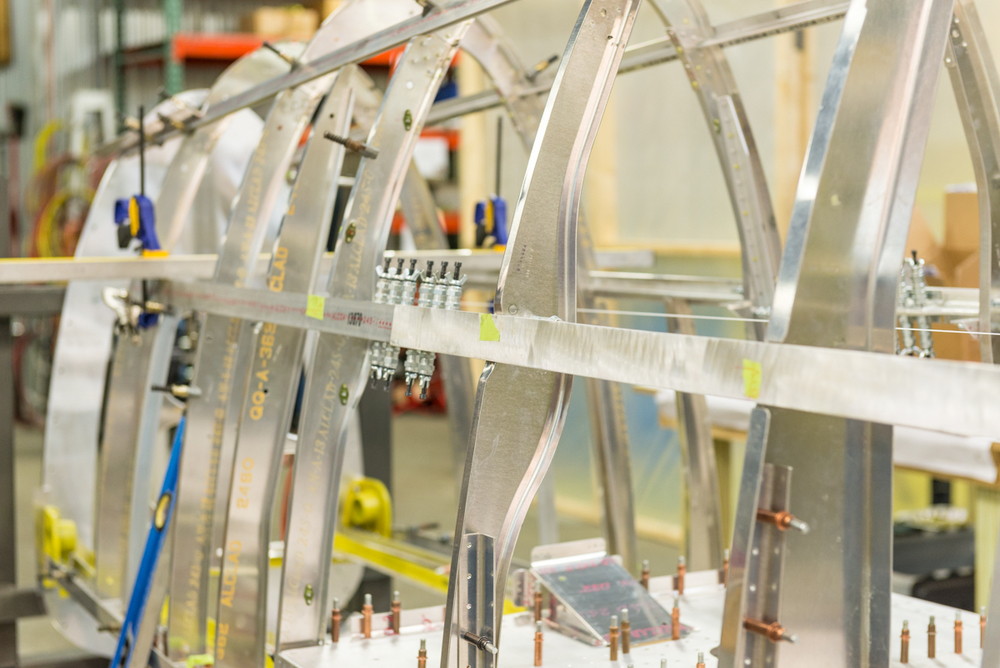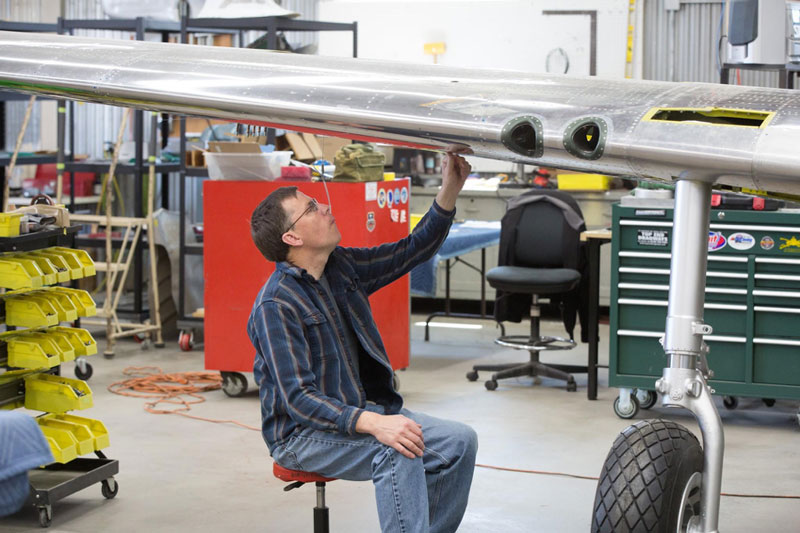 Rudder covered, elevator envelope is being made this week. Photo courtesy of Mark Robotti