The fuselage frame parts have been produced and fitted together in the jig.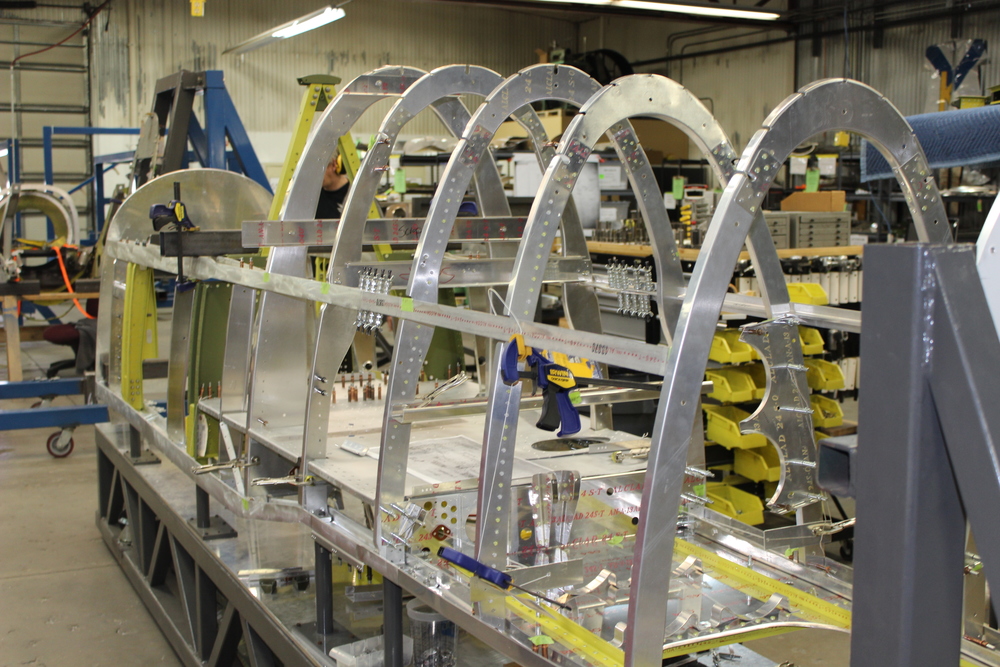 Turtle deck frames distinguish this fuselage as a C model.
Once that was done the frame parts were disassembled and given their first coat of zinc chromate,  the yellowish colored first coat that goes on before assembly.  Later on , after complete fuselage assembly, the specification calls for a greener second coat so that inspectors could easily tell that both coats had been applied.
Yellow zinc chromate coated fuselage frame parts.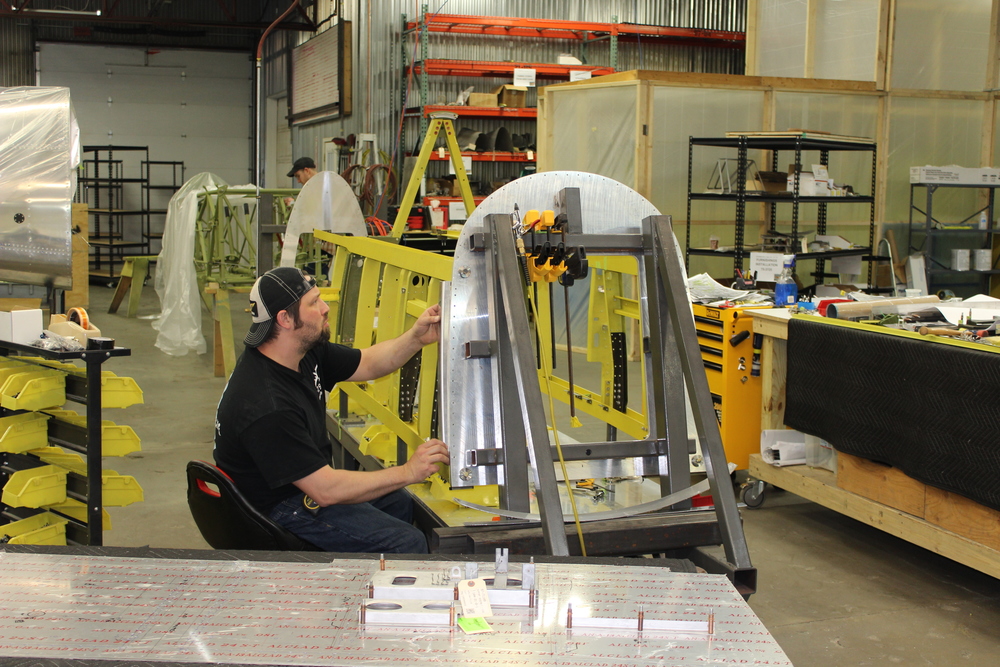 The painted fuselage frames are now going back together for the final time.  Randy working on final fuselage frame assembly.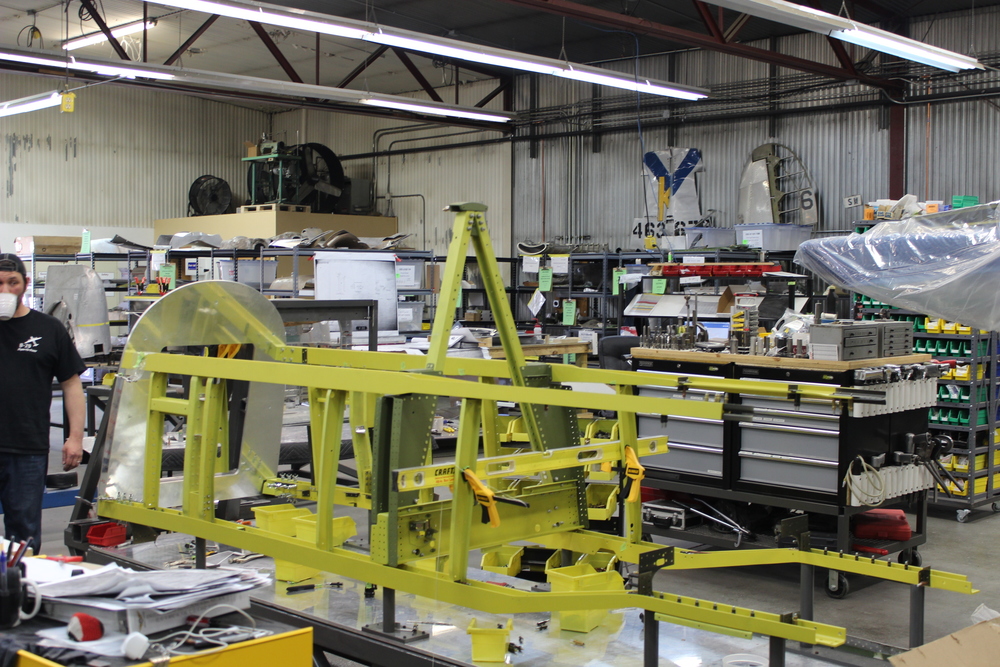 Another view as final frame assembly progresses.