Texas Flying Legends Museum
by Chuck Cravens
Hunter squeezes the rivets that attach the stringers to the ribs.
Update…
In our first installment of the Zero repair updates last month we told a little of the Last Samurai's history and showed the repair getting underway.  The shop has made this repair a high priority job, so visible progress is being made daily.
The work on fuselage repairs continues as the various empennage parts are reconstructed or repaired.
Parts
As always, new parts are needed for progress on the repair, so the fabrication shop has been busy making those necessary pieces.
The fab shop has machined new elevator trim linkage parts.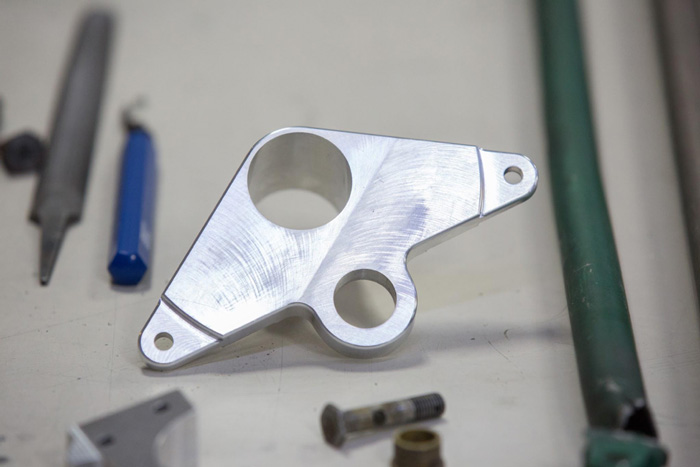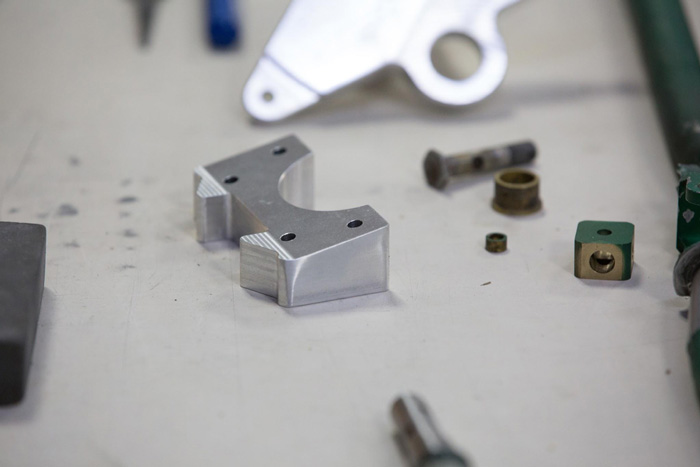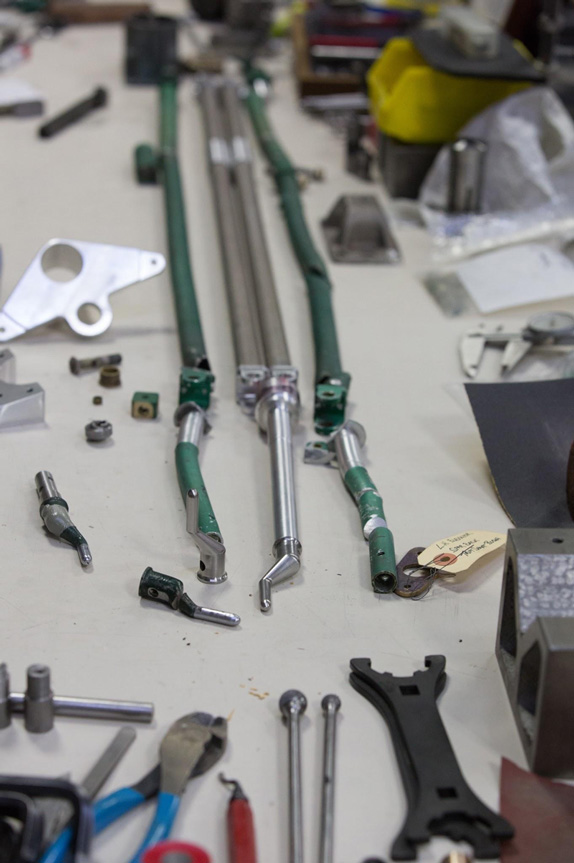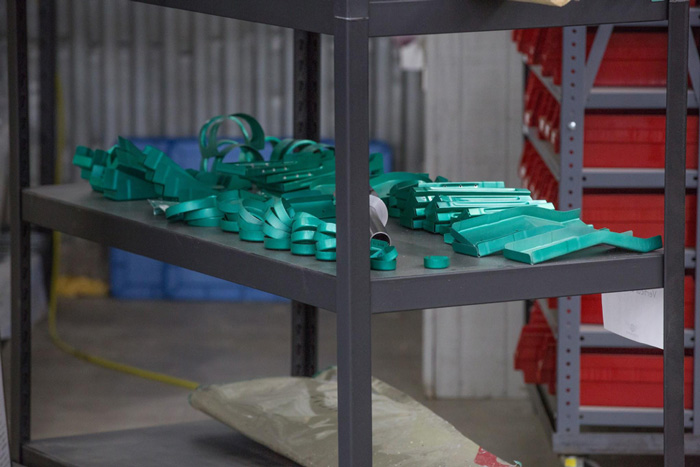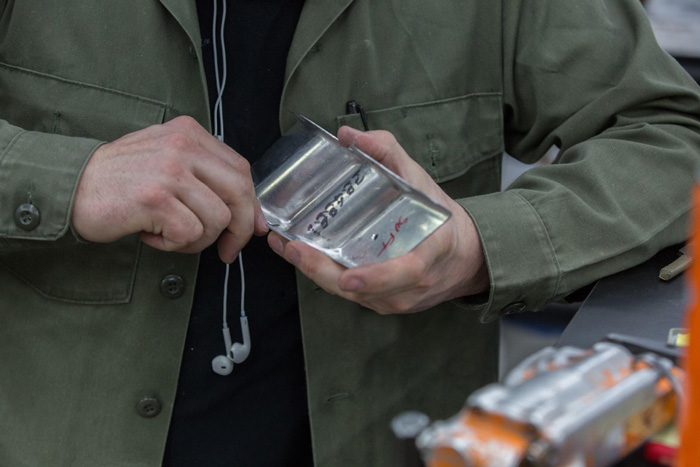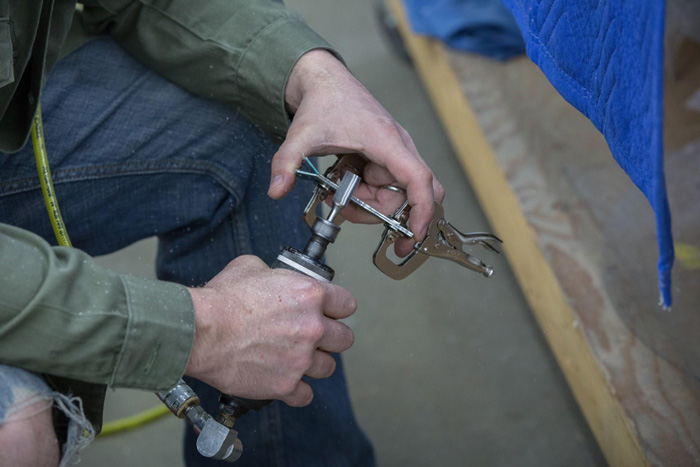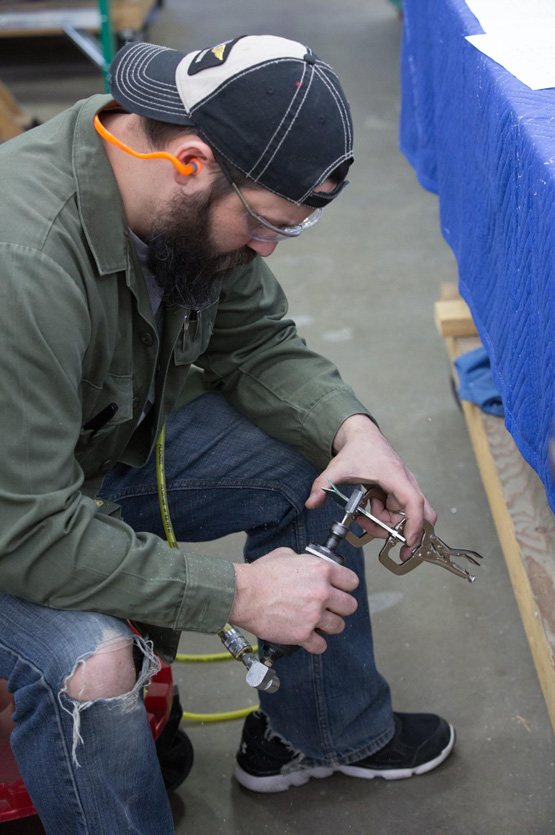 Empennage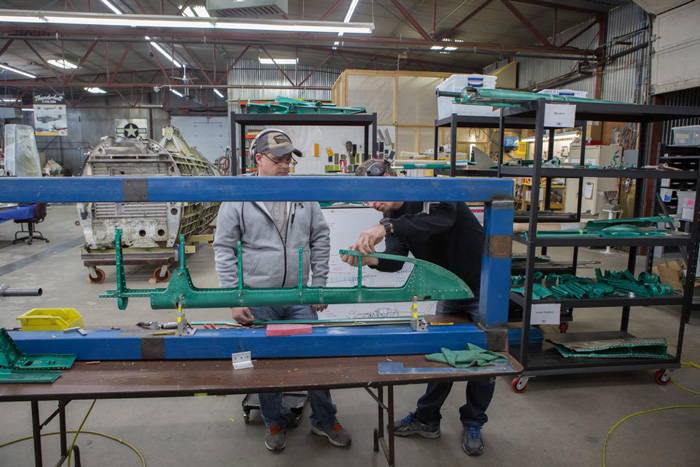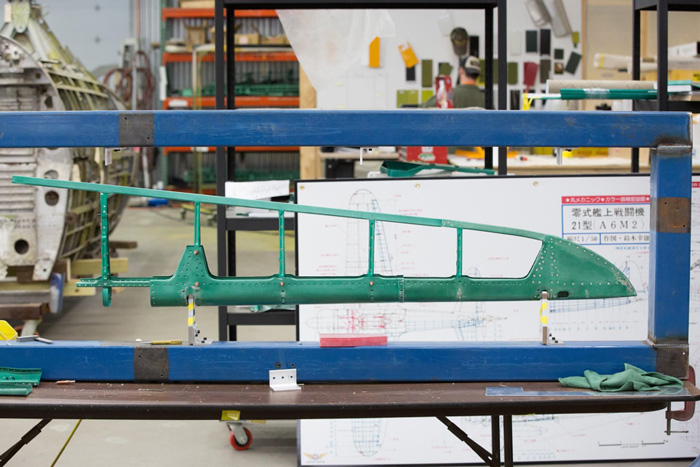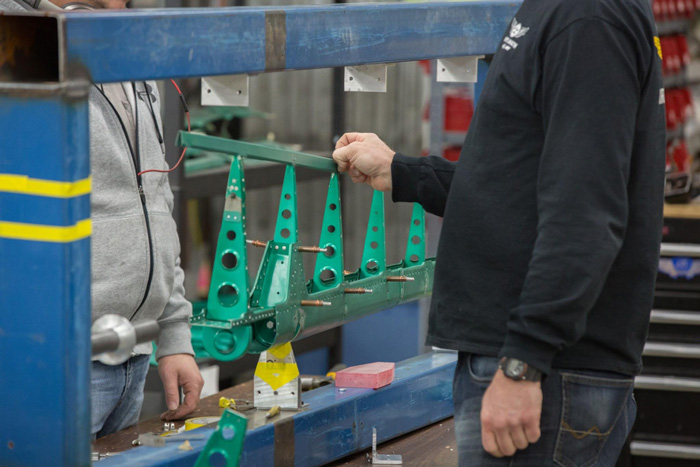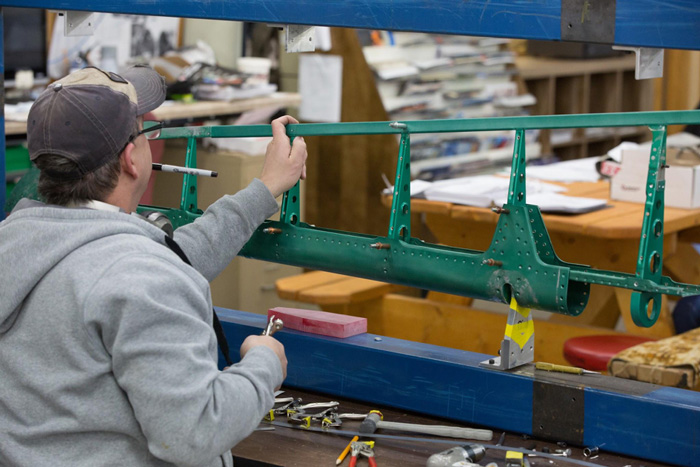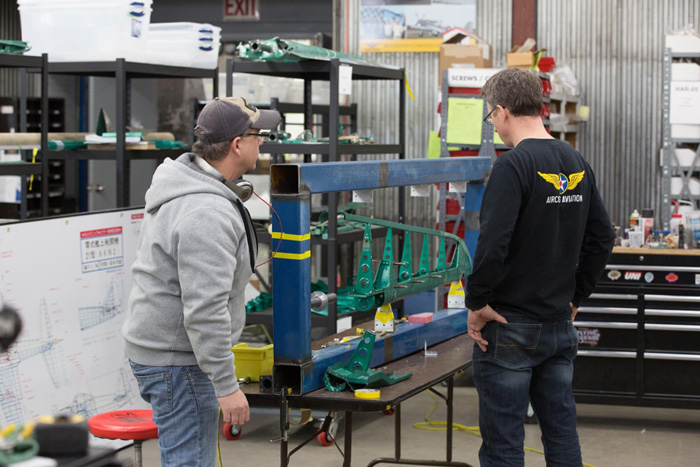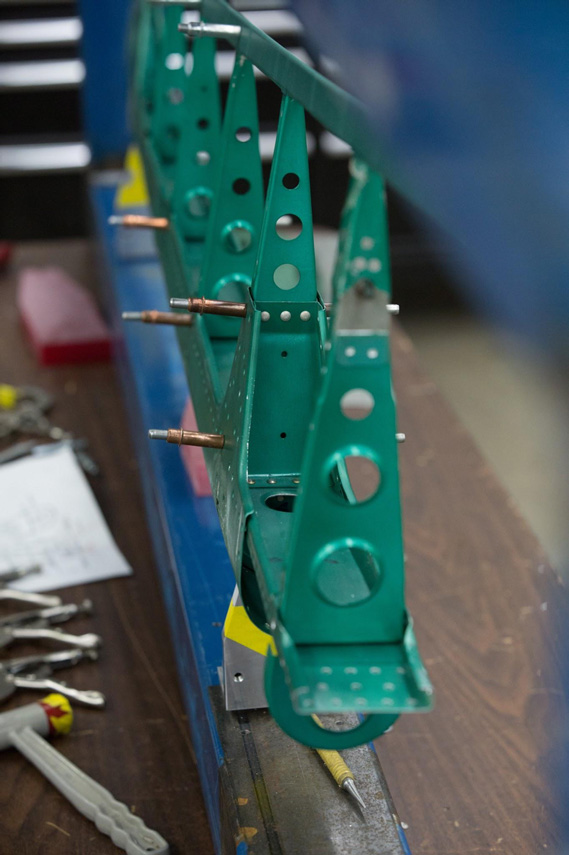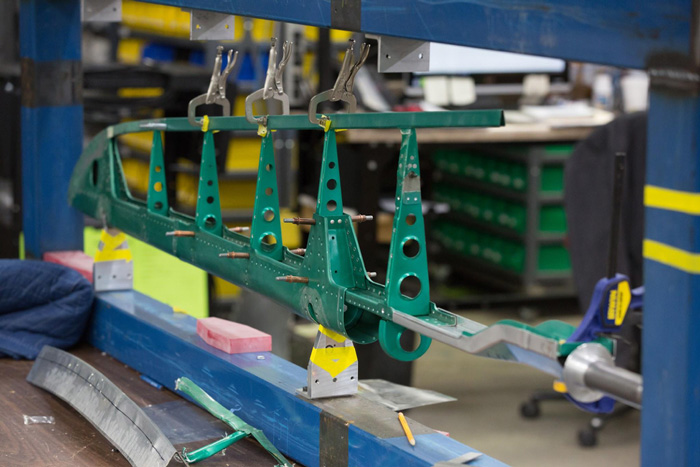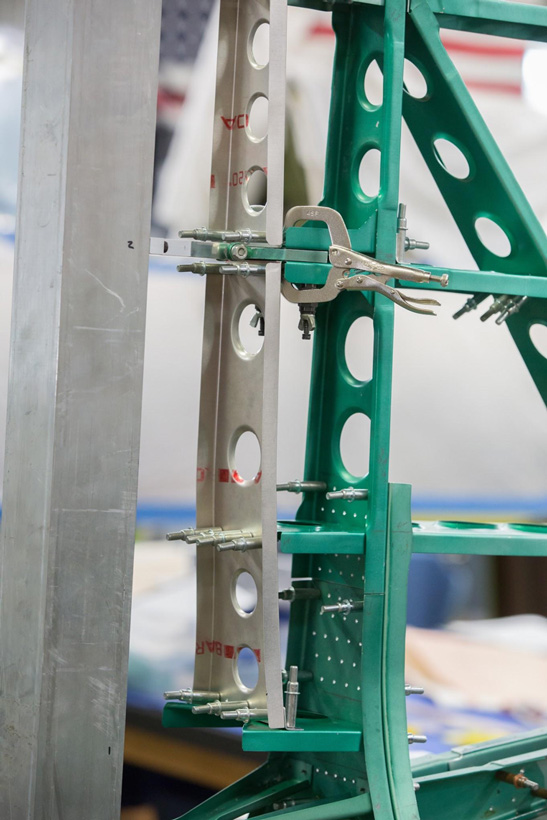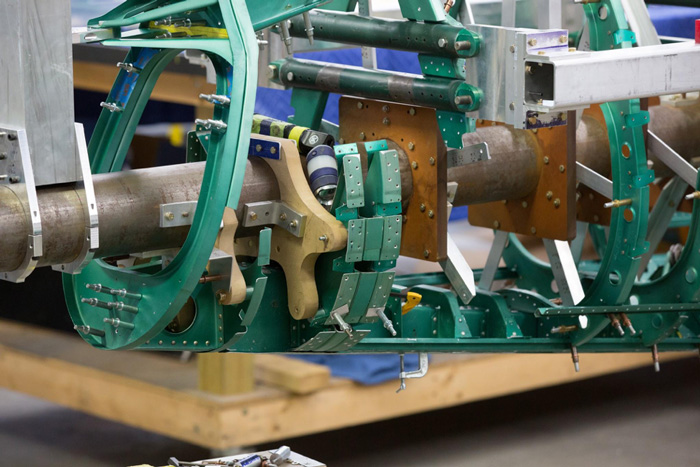 All the parts in this shot are replacements from Blayd Corporation.
If you look carefully in this shot and many others in this update, you can see some of the ribs are drilled for rivets and others are not.  Those parts that are drilled in these images are pieces that are being reused and the ones without drilled holes are replacement parts.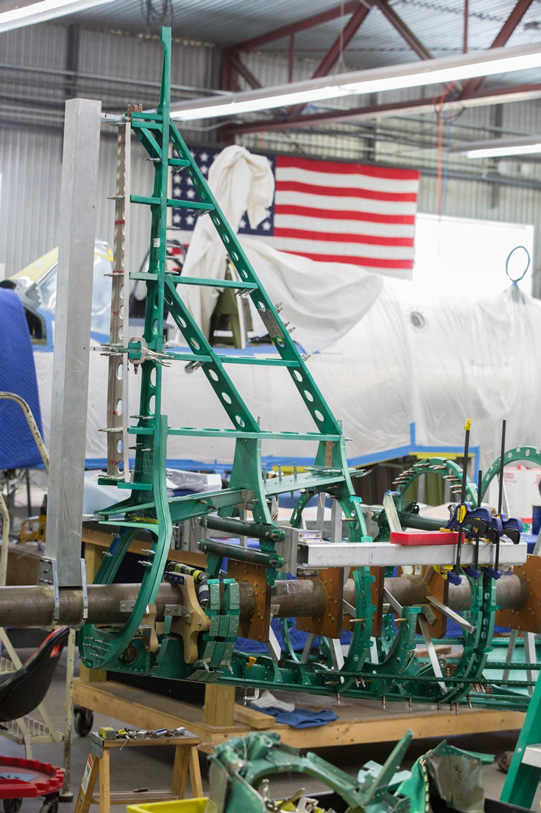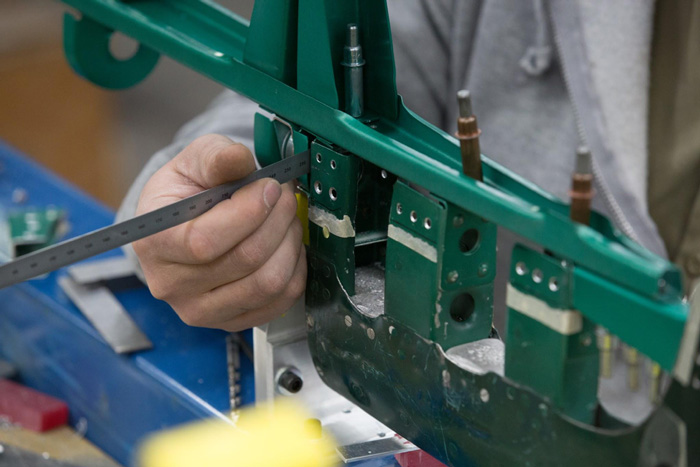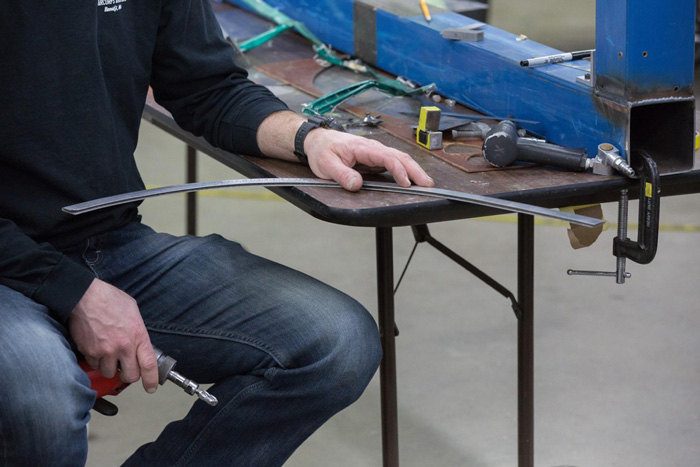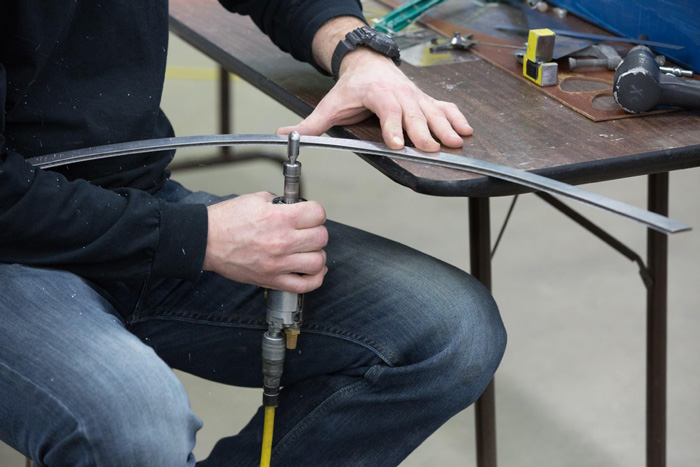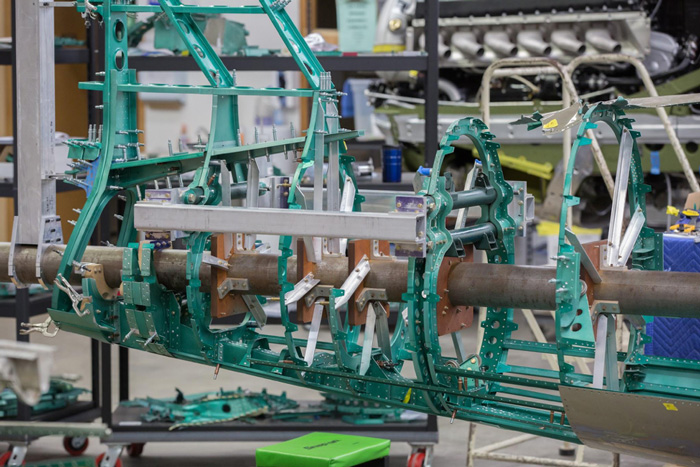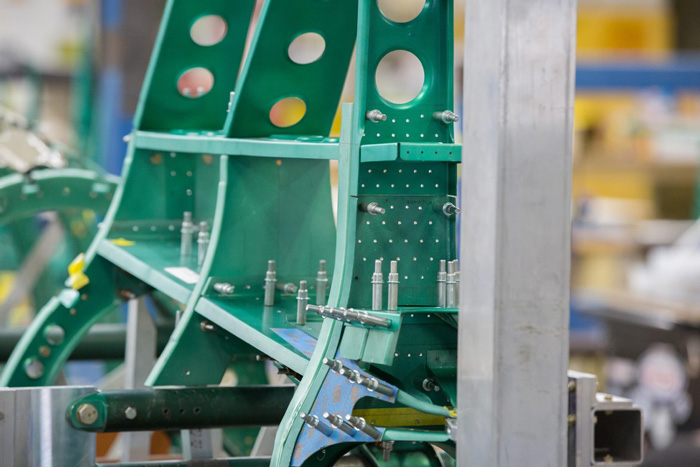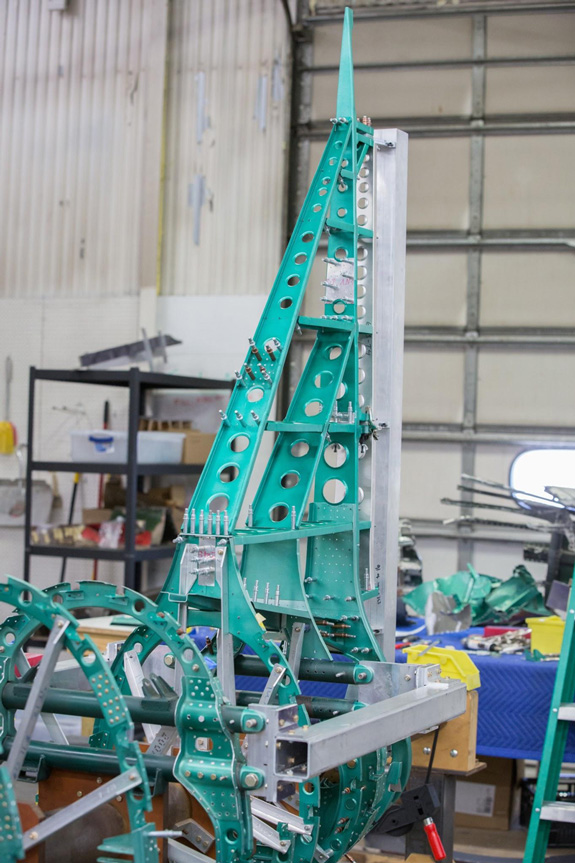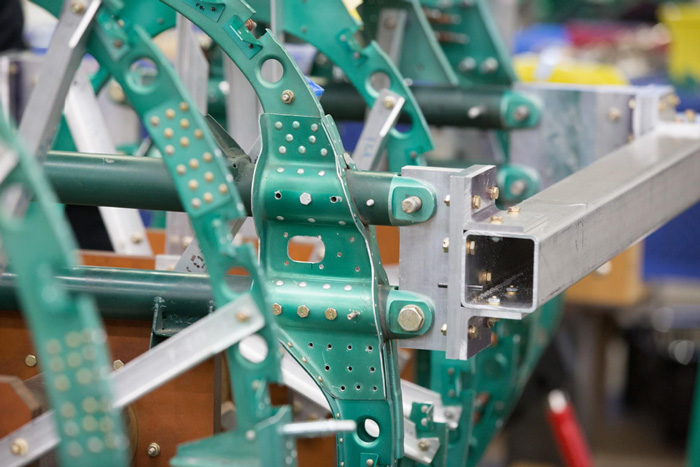 Fuselage