Texas Flying Legends
By Chuck Cravens
Aaron is working hard on soldering up the components for wiring harnesses.
Update…
The restoration pace has picked up a bit on Lope's Hope 3rd.  The wings are progressing nicely. Mark Tisler was over at Odegaard Wings to help with the process and sent some photos.
Mark reports: "Gun bay ribs and miscellaneous rivets need to be finished. The next major project is building wing extensions, which take about 2 weeks each. Then we will fit the wing tips, ailerons and flaps. The spade doors are also under way, and take approximately 2 weeks to complete."
The parts that will be used to assemble the wing completely and mate it to the fuselage were completed or refurbished, then inspected and painted.
A small milestone was reached when wiring was begun for the cockpit.
When work on wiring begins, it signals that the restoration is in its late phases.
Wiring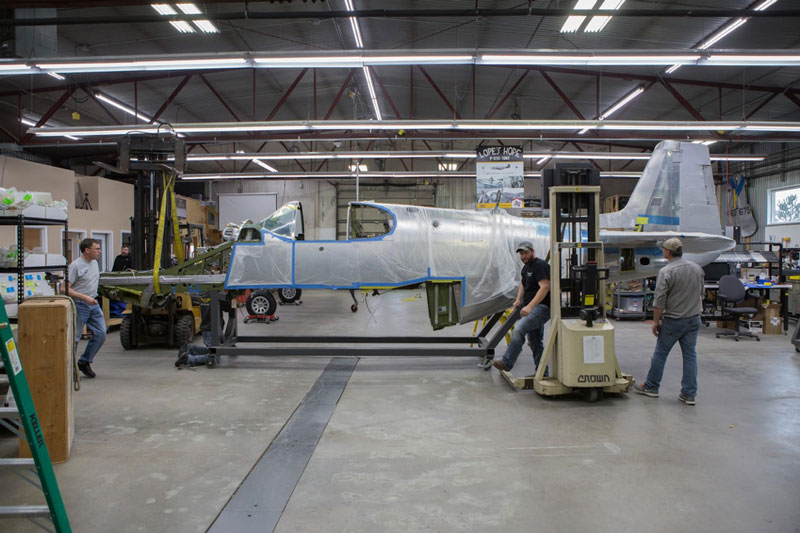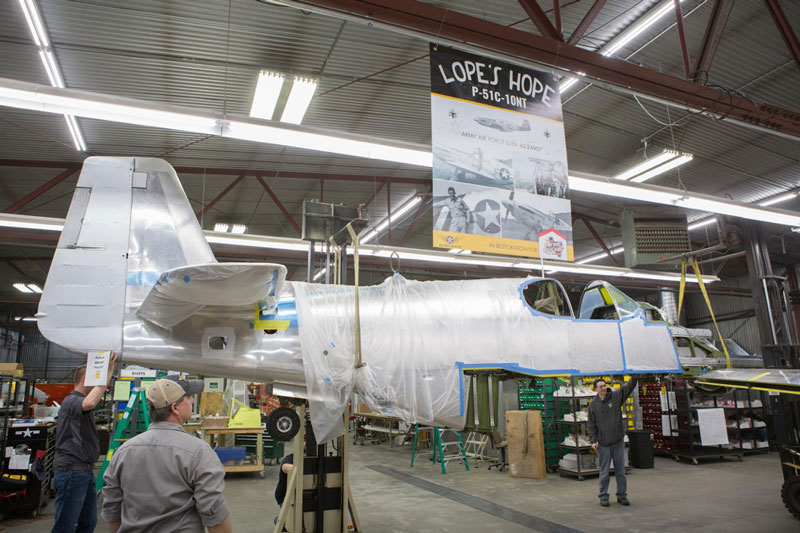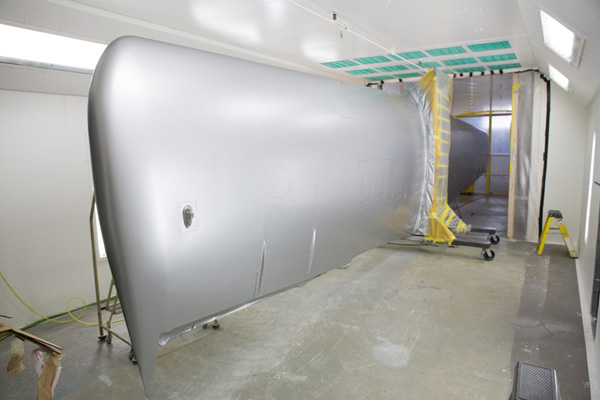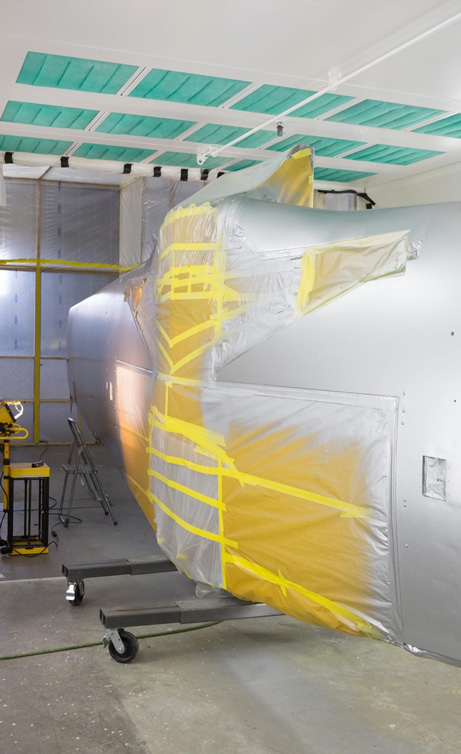 Cockpit Enclosure
I know that cockpit enclosure images have been included in several past updates, but that is indicative of what a painstaking procedure it is to make the the "greenhouse" function perfectly.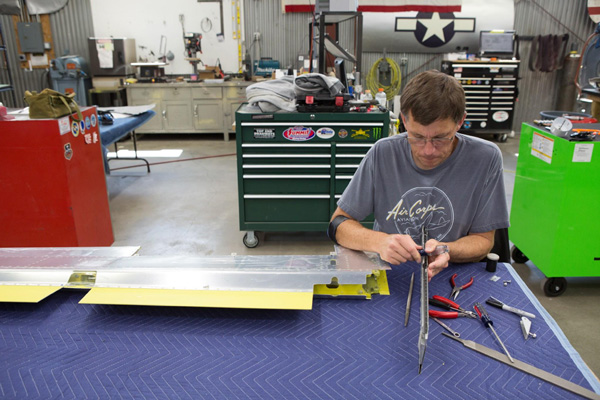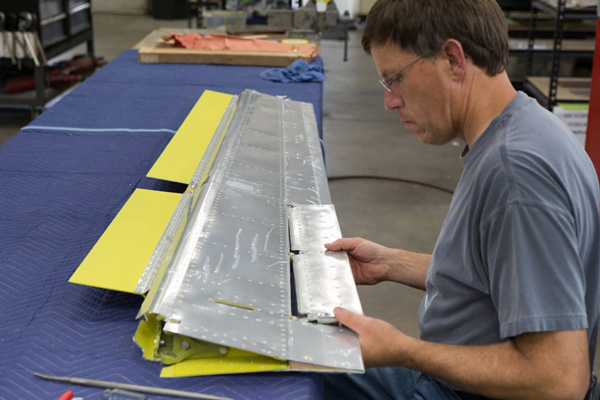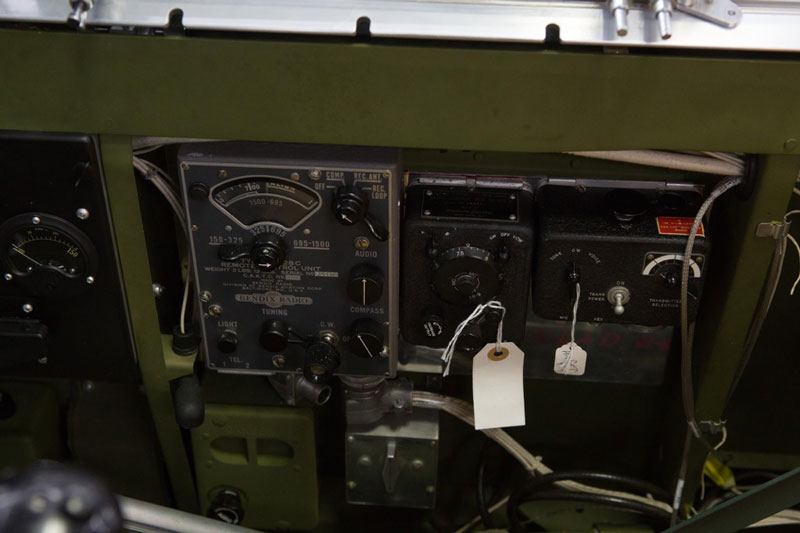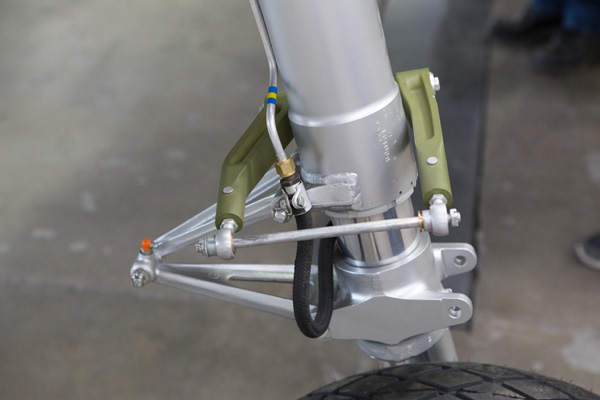 Wing Parts
Parts that are used to connect surface controls and landing gear locks were the main focus of organizational efforts to prepare for the arrival of the wings.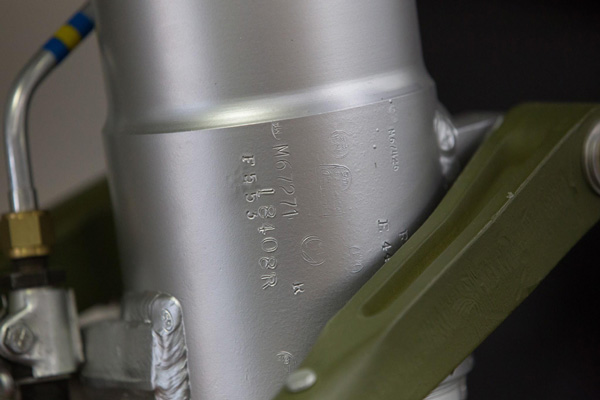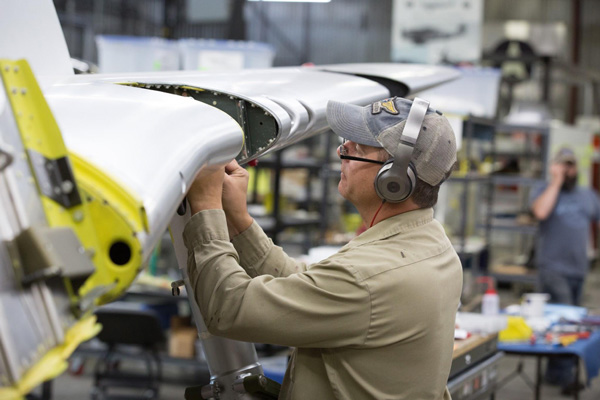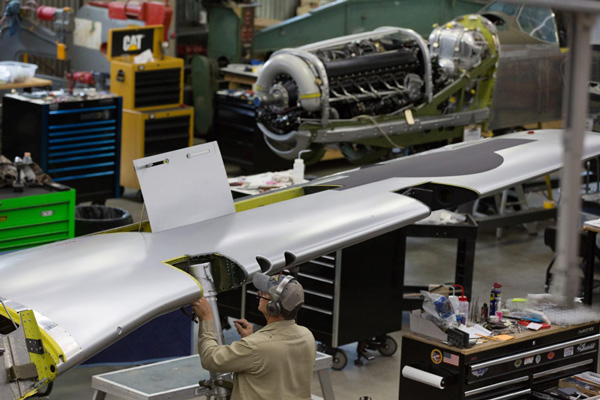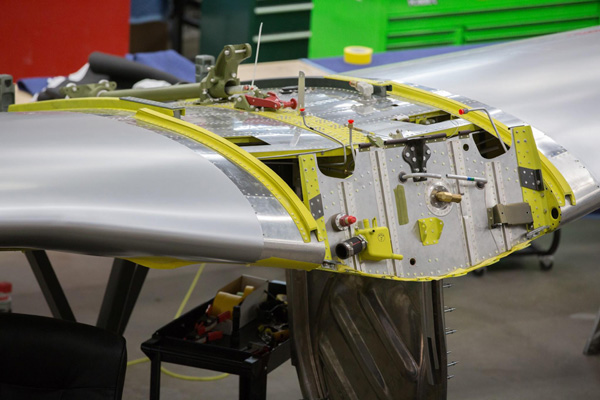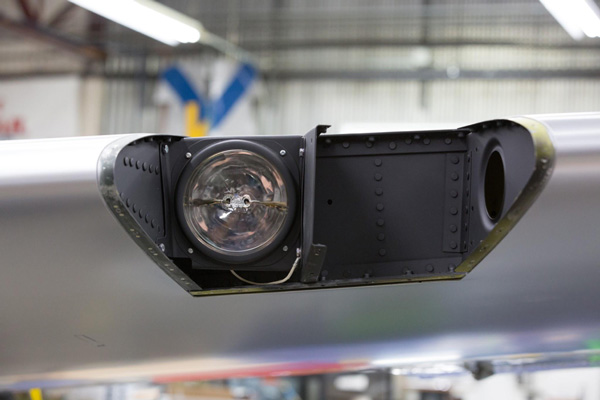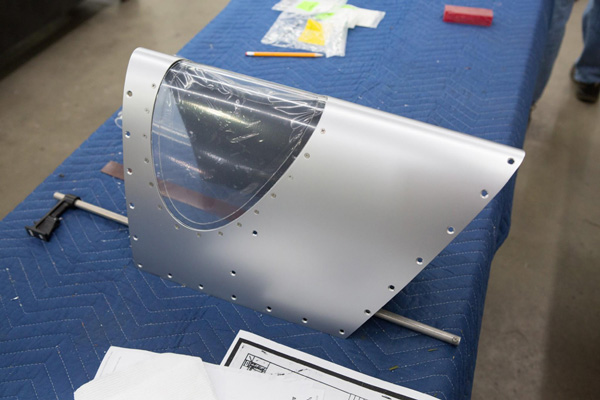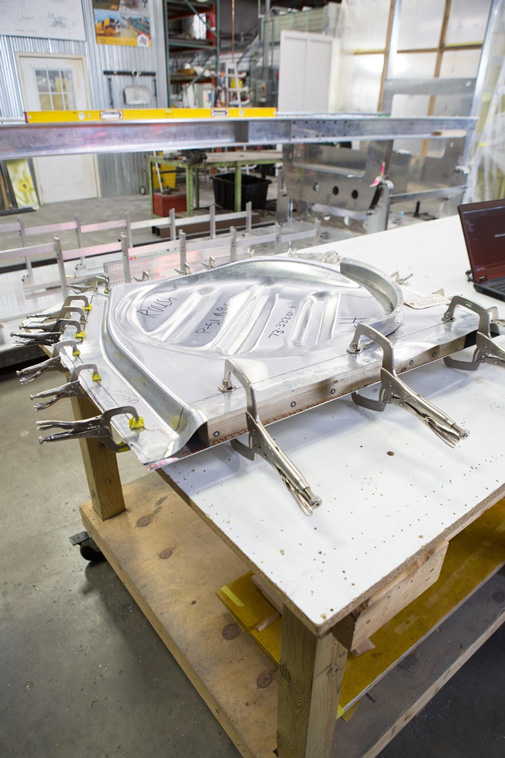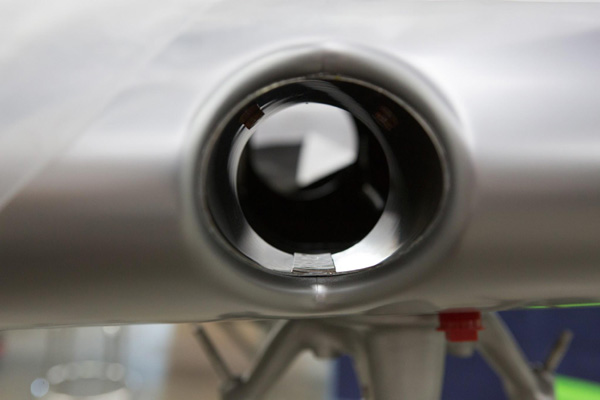 The two pushrods on the right connect the gear lock actuator torque tube to the landing gear retracted  position hook.
When a part number begins with the numeric prefix "73", it dates back unchanged to the NA-73 prototype and first production run created for the British, two of which were delivered the USAAF.  The US designation was P-51X, the British called them Mustang Mark I.  The Mustang name caught on and even though the USAAF made attempts to use another name designation for P-51s, the name Mustang became  universally used.
This is one end of the aileron torque tube assembly. The top of the large casting bolts to the control stick. The bare aluminum rod inside the tube is the elevator control stick connecting tube.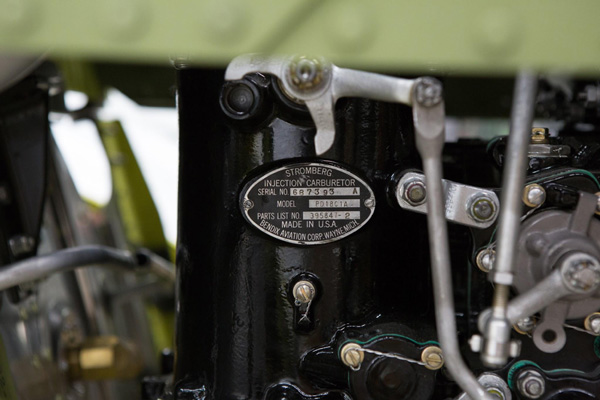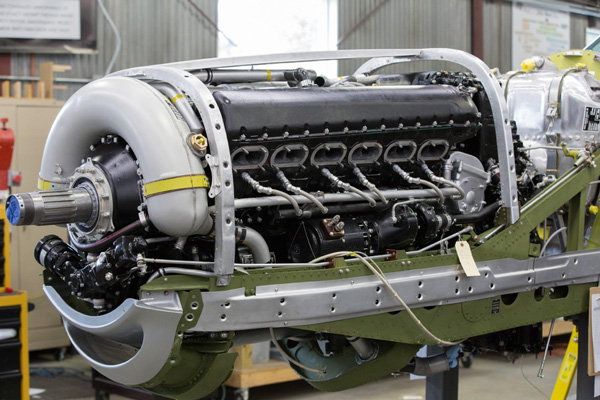 Wings
The wings are nearing completion and are almost ready for the wing extensions (or tip sections).