Texas Flying Legends
by Chuck Cravens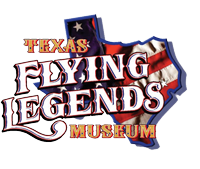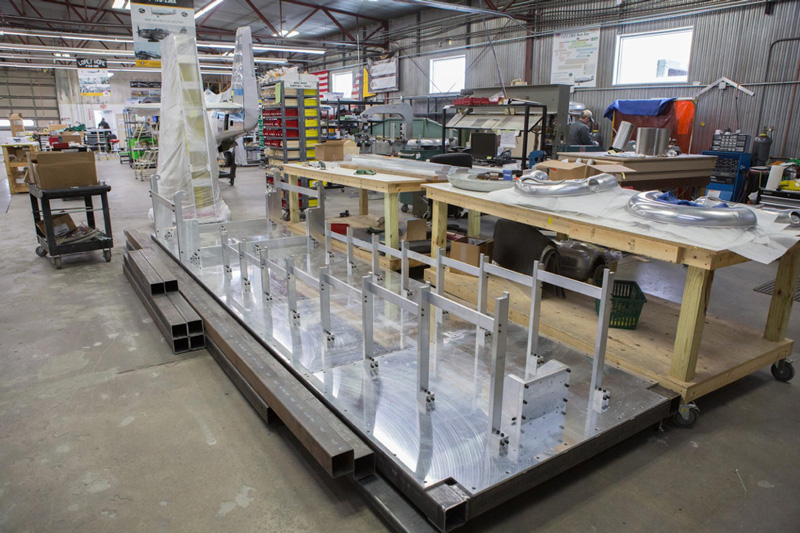 An angled view takes in the tail cone, covered in protective plastic.  It eventually ends up attached to the forward fuselage at this end.
Update
The main focus for the P-47 project this month was preparation for beginning the fuselage assembly.  In order to do that, a precise fixture had to be created.  We showed photos of the machined flat aluminum plate that makes up the bed of the fixture last month.  This month some uprights were made and installed. Parts continue to be made as materials arrive.
Extrusions for the Structure Arrived and were Sorted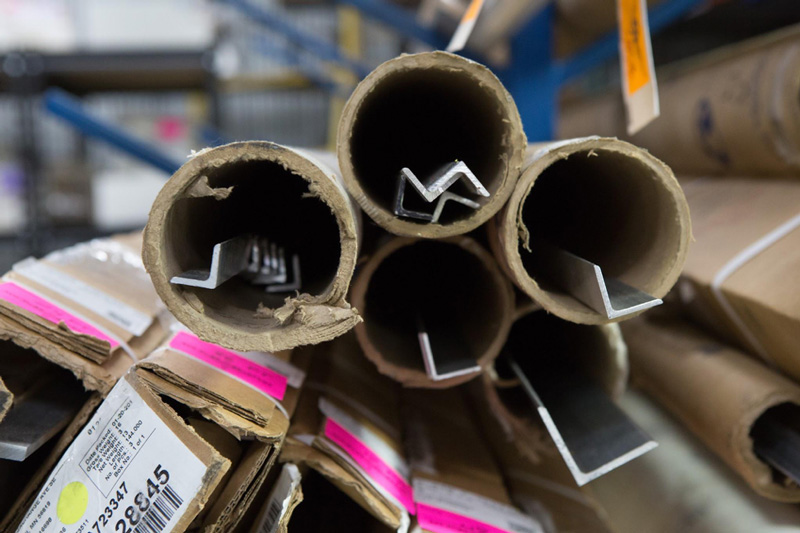 The P-47D-23RA has 250 different shaped extrusions that add up to a total length of 2,573 feet, just short of a half mile of extruded aluminum.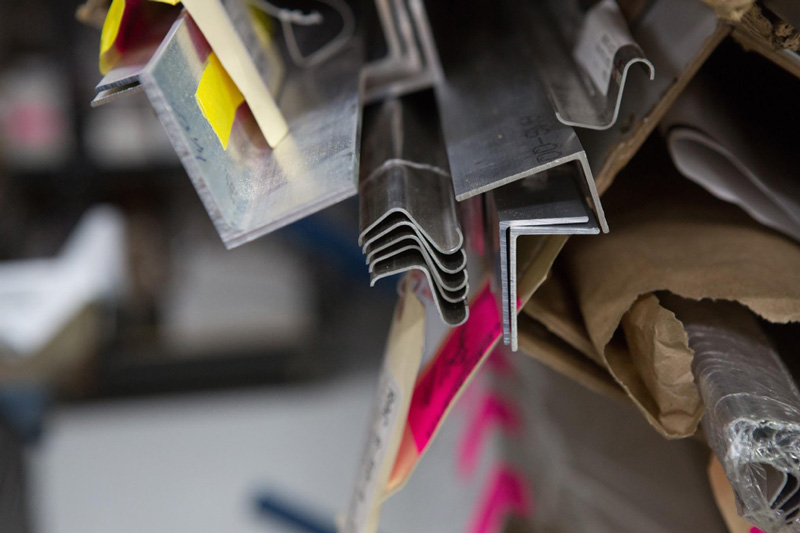 These extrusions are custom ordered and will make up 2683 parts.
They will be cut into pieces of a variety of lengths from ½ inch long brackets to lower wing spar flangesover 17 feet long (208.39 inches).
The Bottom of the Fuselage Fixture Goes Together
Machining the parts for the fuselage fixture.
Neil controls the CNC router as parts are machined.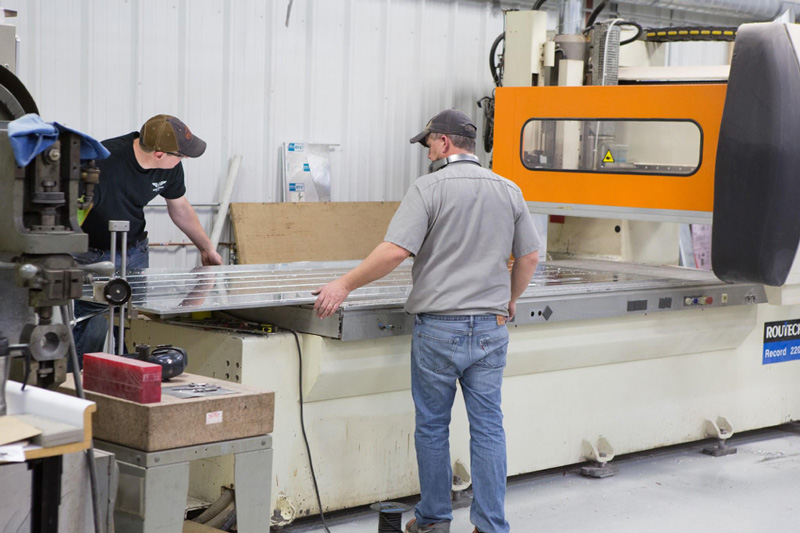 The guys are unloading the parts from the CNC router.
These are the parts from the last picture.  They will become the main fuselage bridge, which is a crossmember of the fixture spanning between the two sides.
More fixture parts are ready.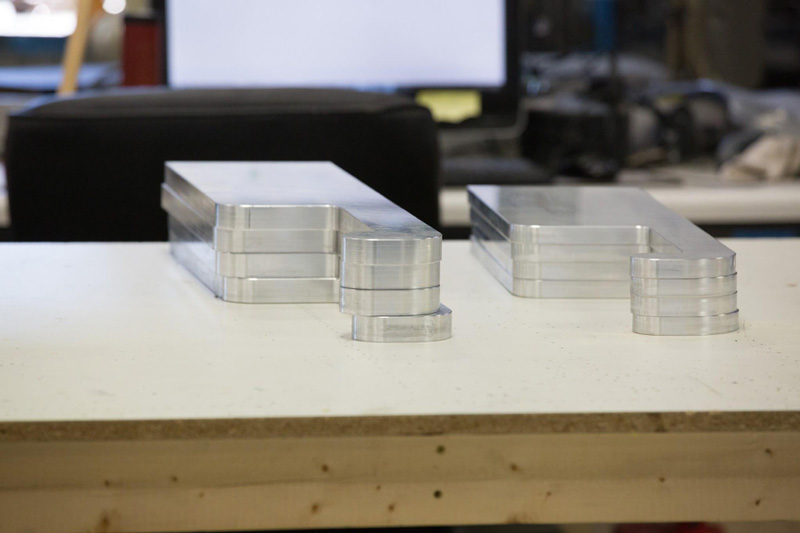 These uprights will soon have holes bored in the "hook" portion.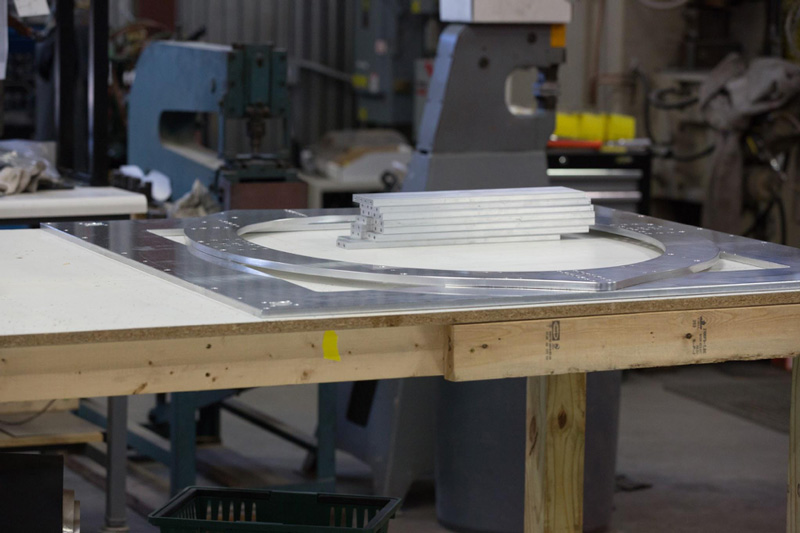 Attachment plates are finished and ready for the fixture.  The rear of the forward fuselage will bolt to the oval one on top in order to maintain alignment until the tail cone is attached.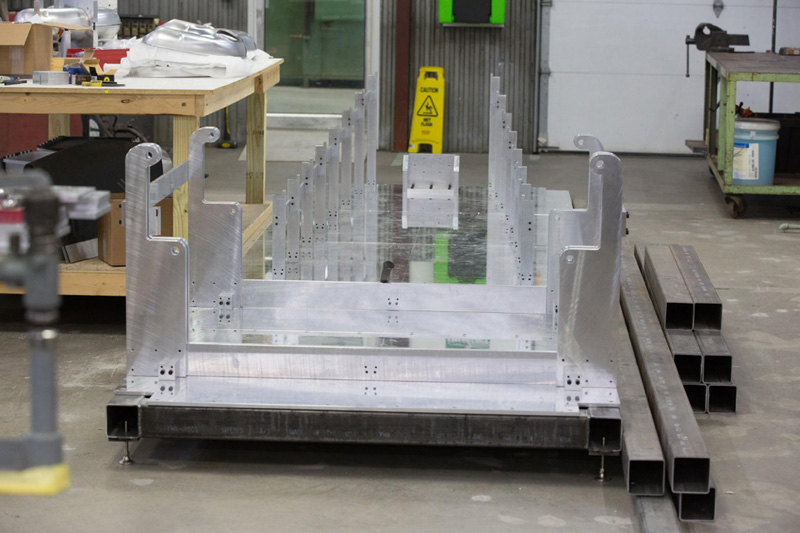 The fixture is taking shape.  The upright arms from the previous image that stick up and have holes bored in them are where the wing attach fittings are bolted to the fixture as the fuselage is built.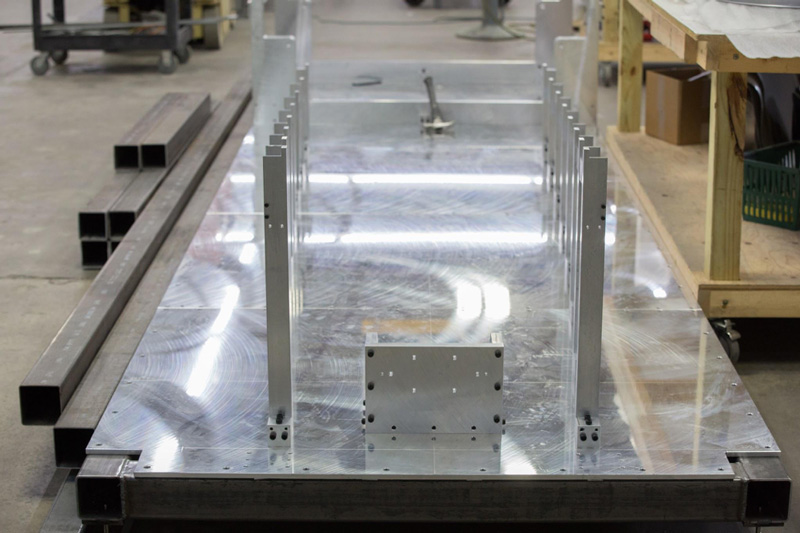 This view is from the rear.  The tail cone attaches at this point when the appropriate time comes.
P-47 Parts Meet the Fixture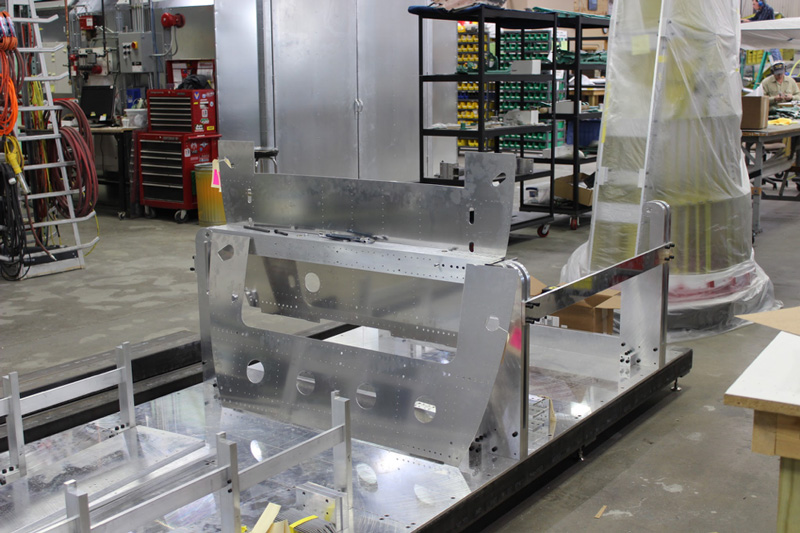 At last P-47 parts are in the fixture!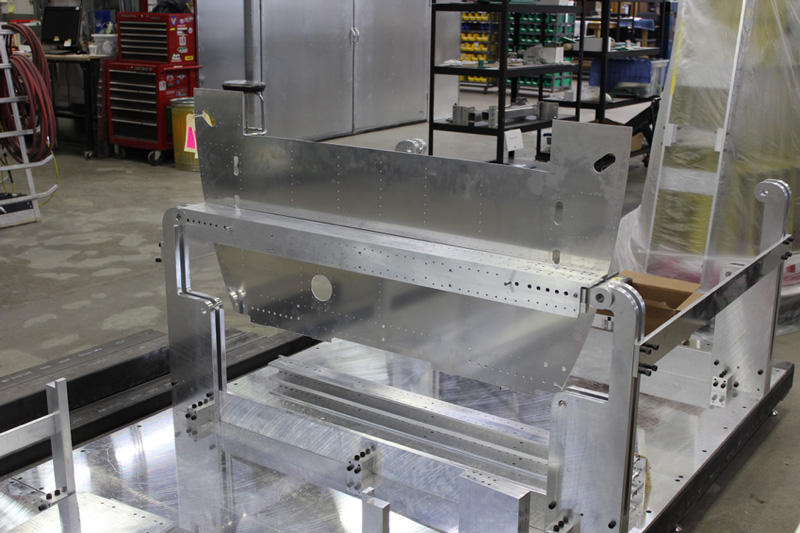 This view, looking forward, shows the upper aft fuselage crosstie beam at station 148 with the rear web aft crosstie, station 150, bolted to the front.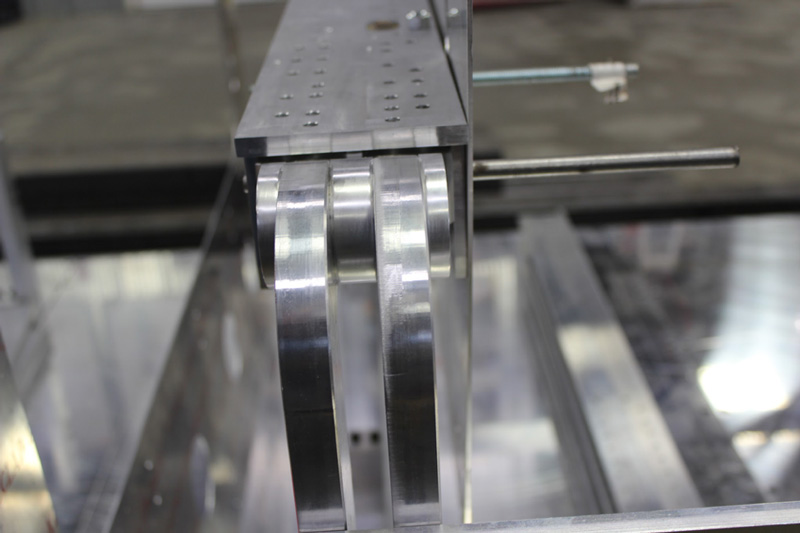 This detail show the upper aft hinge fitting, part number 89F 11990, attached to the fixture and the crosstie beam.  Though it is called a hinge fitting, it is an attachment point for the wing.
Upcoming reports will show the progress as the forward fuselage takes shape.