The final stages in the George H.W. Bush Stearman's restoration Stearman happened this month. The covering was completed, correct yellow #4 paint was applied.  One concession to safety was made. The  landing gear was overhauled and Hayes brakes were installed. Gidair master cylinders were used. AirCorps recently purchased the STC for that installation.
BuAer 3347 was trucked from the shop to the AirCorps Hangar at Bemidji Regional airport. There she was assembled, carefully rigged and readied for test flight.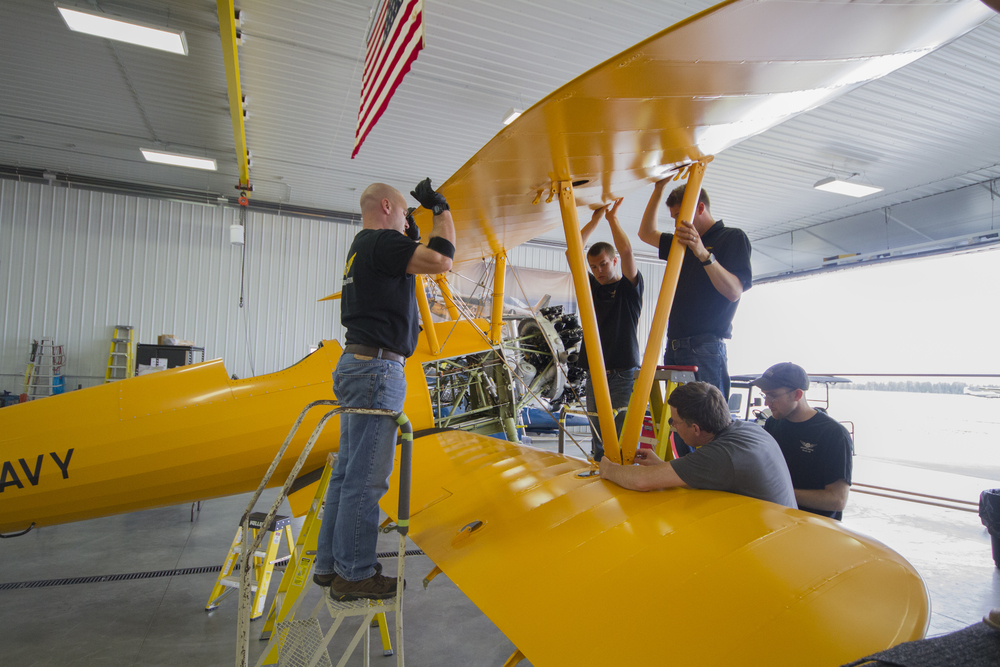 From left Brian, Simon, Erik, Mark (lower) and Sam work to rig the Stearman
The test flight was done by Ryan Mohr with only a week left before Oshkosh.   Paul Ehlen and Mark Tisler made the flight from Bemidji to Oshkosh. The only radio communication on the flight was receiving "yellow Stearman land green dot and welcome to Oshkosh".  Even that wasn't easy to hear over the static of the unshielded ignition.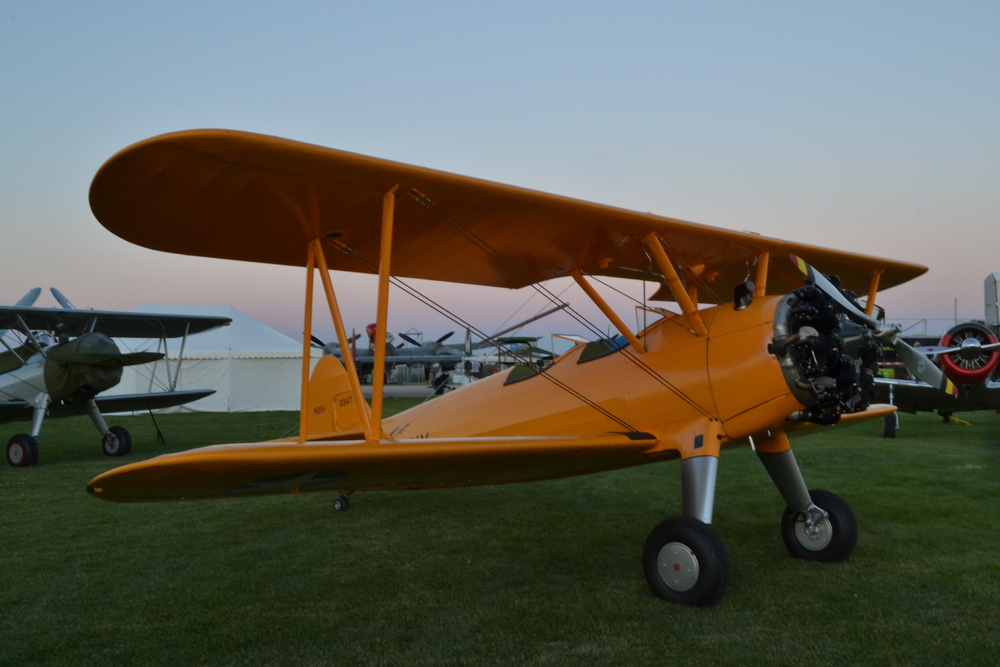 Twilight shot as BuAer 3347 sits in the trainer area at AirVenture 2015.   photo by our own Aaron Prince
The George H. W. Bush Stearman was on display the whole week of Oshkosh. The judges awarded her "Best Stearman" and AirCorps Aviation a "Silver Wrench" for the careful and correct restoration of this historically significant N2S-1