November and early December was a time to finalize fabrication and assembly of some of the fuselage of this Texas Flying Legends Museum's P-51C project  in preparation for interior painting.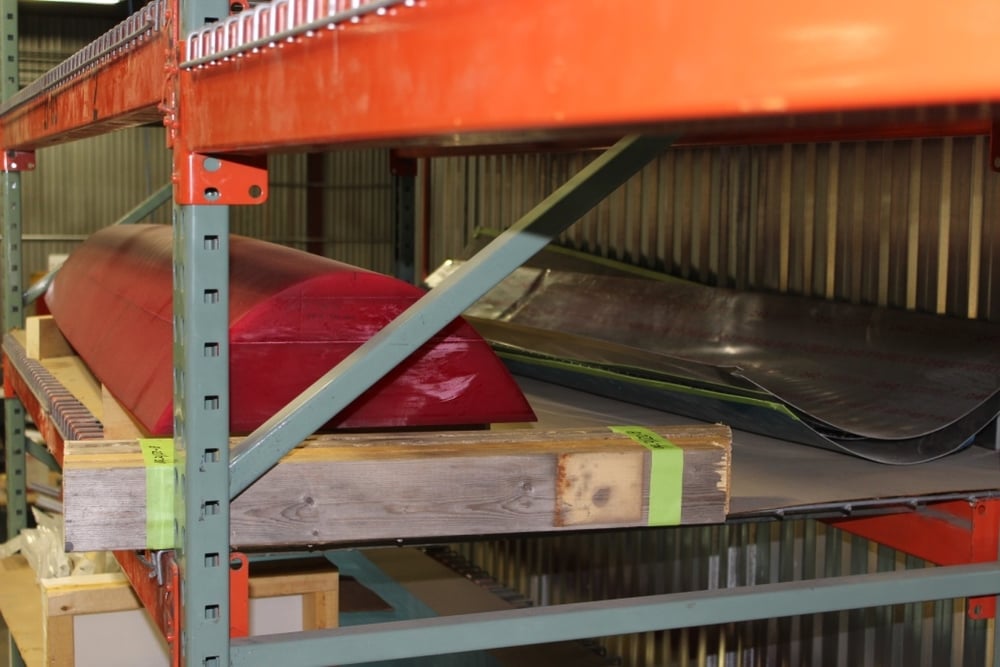 Machined form for top rearfuselage skin. It is seven and a half feet long!
The cockpit interior is being finished to the point where it can be disassembled for painting. That involves test fitting equipment like the radio control boxes and making and fitting the windscreen and side windows .windows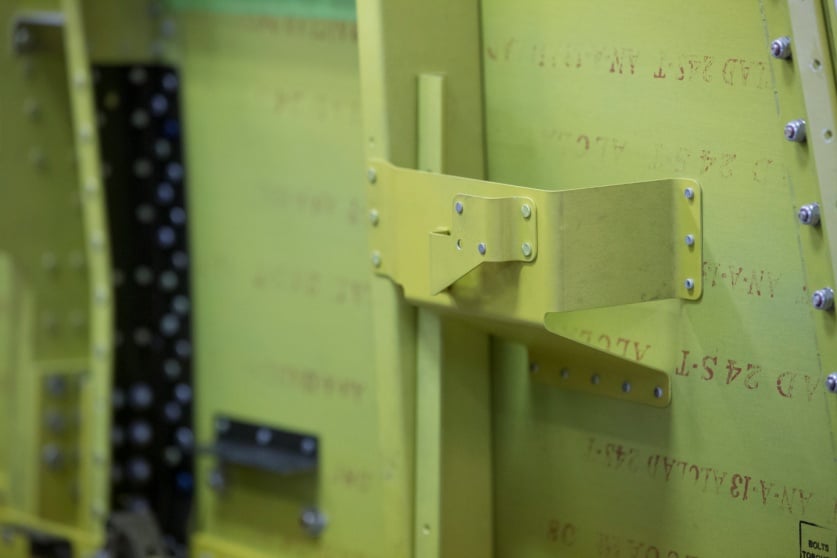 Equipment is out.  This is the bomb release pulley bracket ( 102-63094 bracket, rack control, fuse.) station 85 1/4 upper pulley.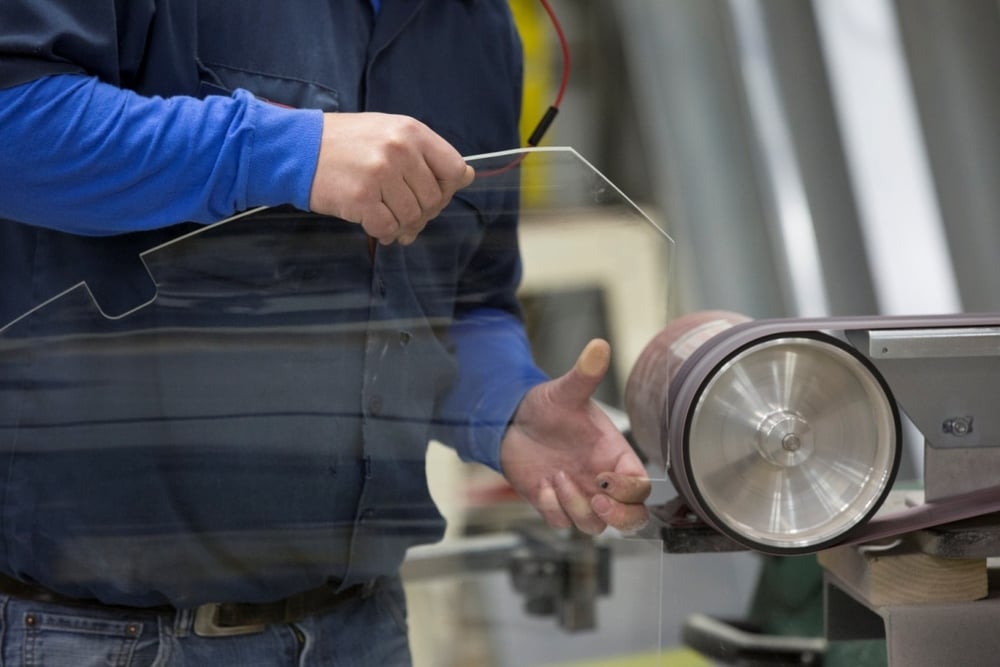 Robb fine tuning the shape of the "D" window.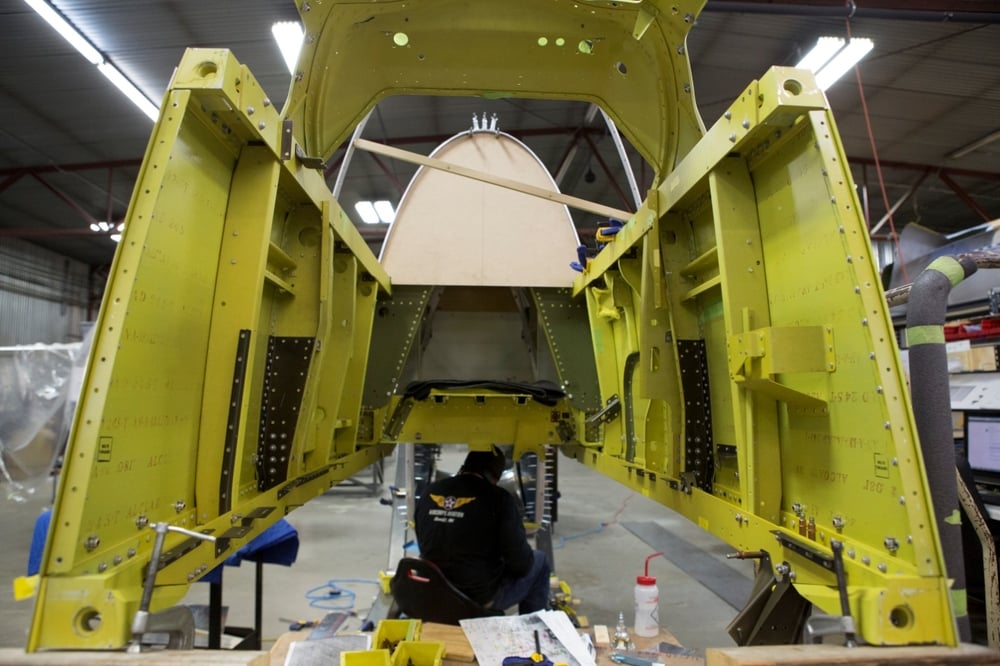 TFLM's Lope's Hope 3rd's  cockpit area with all controls removed for painting.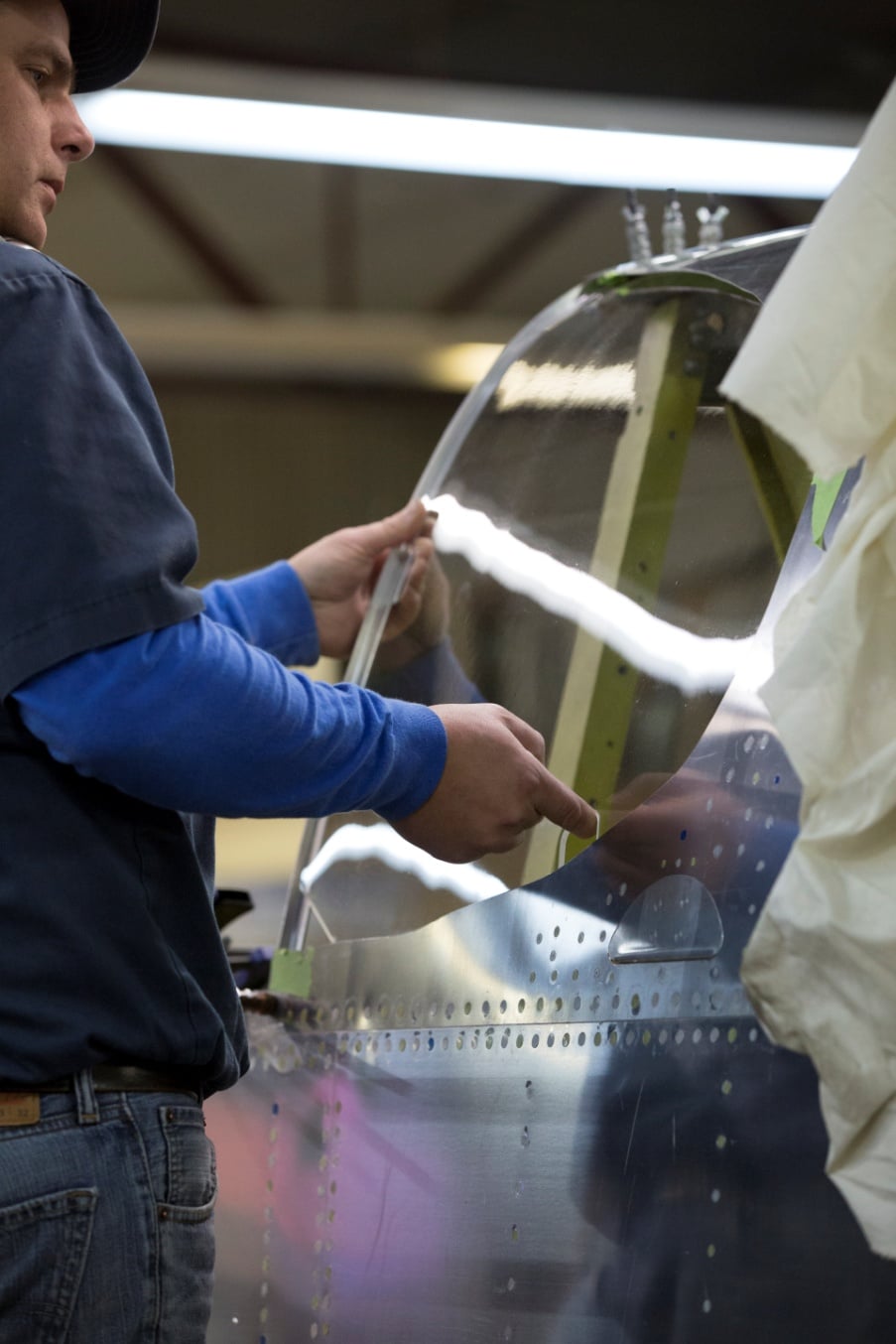 Robb checks the fit in the fuselage opening.
On the lower part of the fuselage, substantial progress has been made on the scoop area.  The exit duct frame members are complete and inner and outer skins are made and clecoed on, nearly ready for final riveting.  Mark fitted and permanently installed the tail gear in the rear section. The doghouse and exit door are also coming together.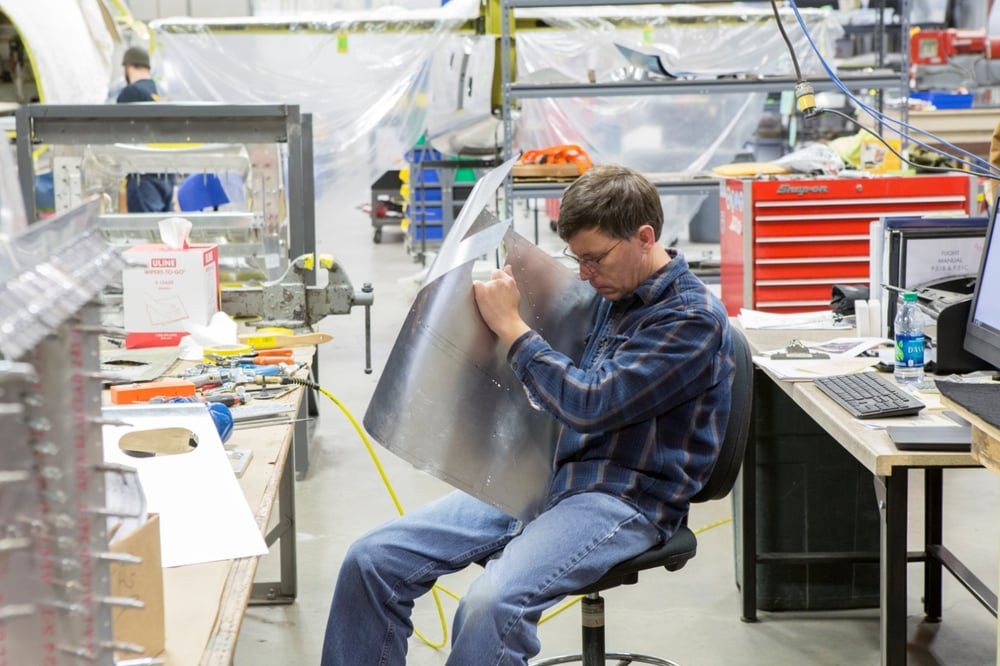 Mark trimming doghouse skin to fit.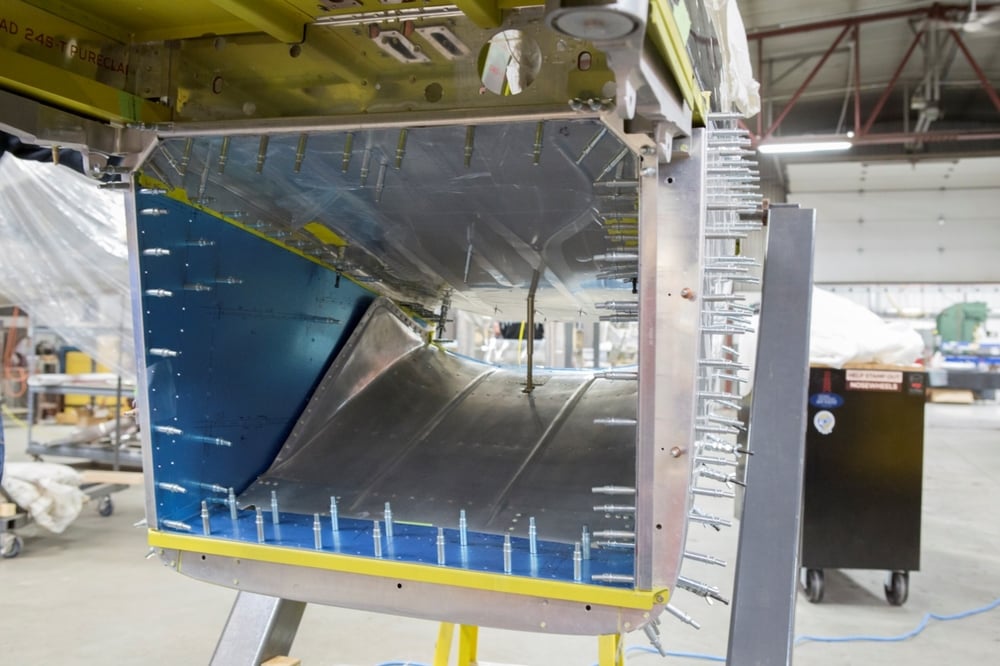 Exit door and duct.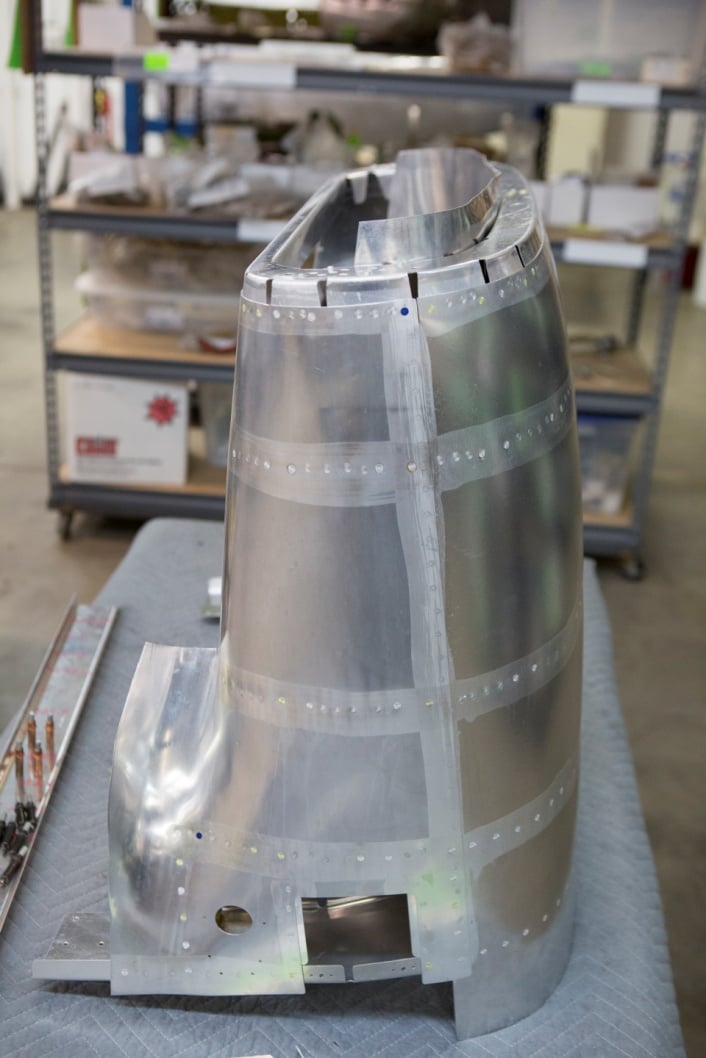 Scoop
The cowl skins and formers have been fabricated and assembled.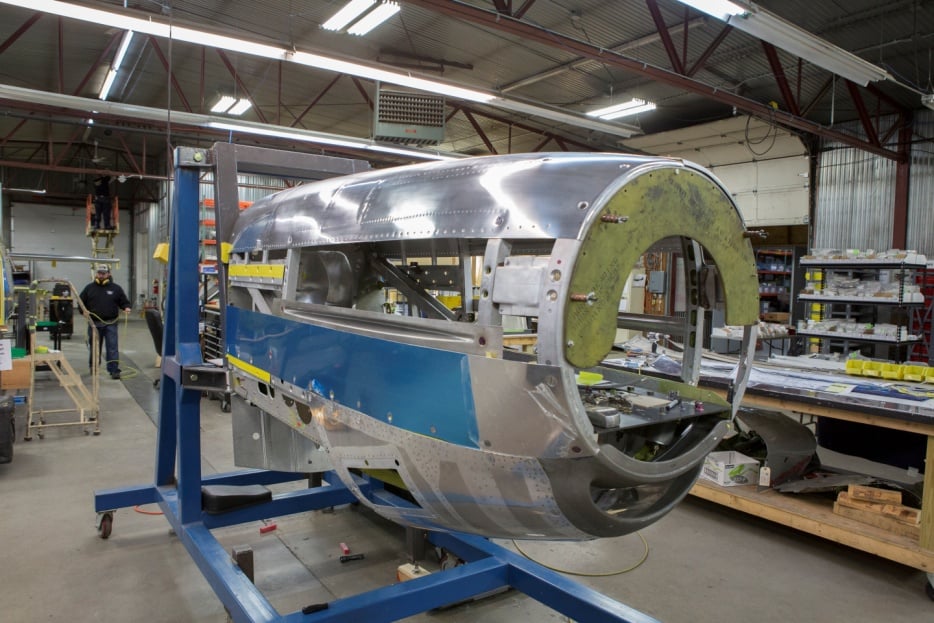 Firewall forward skin fitting
That made it possible to tear down the completed firewall and the forward frames, skins and engine mounts in preparation for the zinc chromate application.
It is always nice to see the more visible progress once tooling is done and parts are made.
Speaking of visible progress, we were sent photos of progress on the wings by Brent at Odegaard Wings.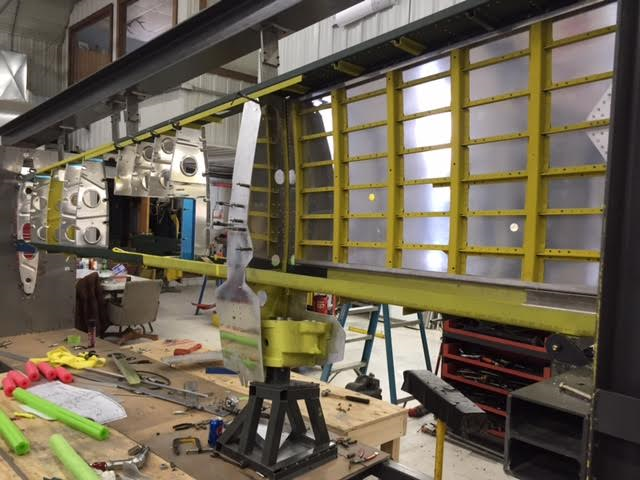 Wing frame coming together.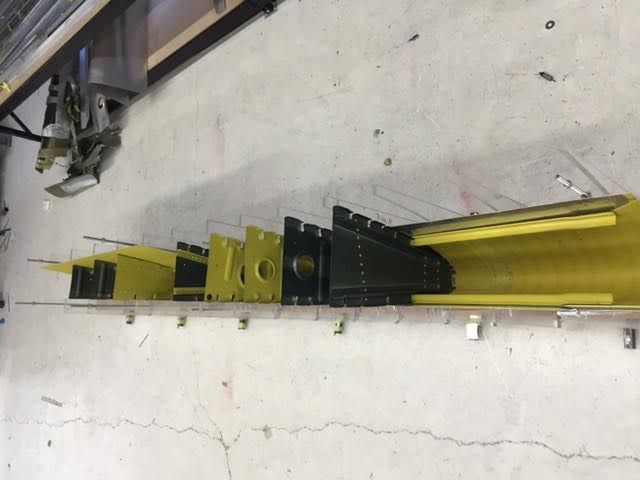 Leading edge
Another view of the stress door area.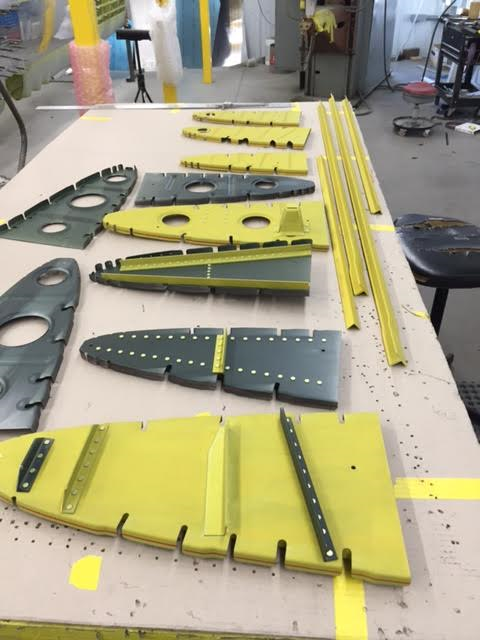 Ribs ready to go in.
That's it for the November /December update but the January one should be our in early February if not late January.